Biography
Ramesh Aravind is an Indian actor, director, producer & host primarily seen in South Indian films as an actor & is recently wore director's cap as well. He mostly acts & directs Kannada movies & sometimes ventures in other South Indian languages. He is known for his versatile characters and the ease with which he gives life to them.
He has appeared in movies of various languages like Kannada, Tamil, Telugu, Malayalam, Hindi, Tulu.
Childhood, Family, Personal Life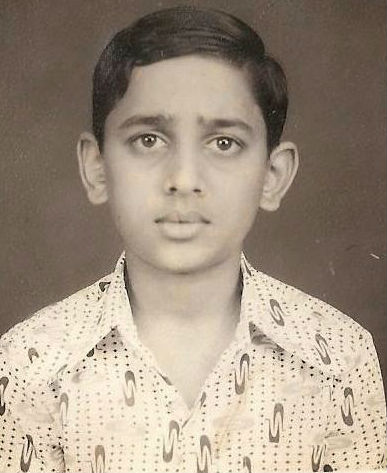 Ramesh Aravind childhood photo
Ramesh Aravind was born on Thursday, 10 September 1964, in Kumbakonam, Tamil Nadu to P.A Govindachari(Father) an accountant and industrialist and G. Saroja (Mother), a housewife. His father died in November 2016.
Ramesh has four siblings. Suresh, Sridhar are his brothers & Meera is his sister.
He is married to Archana Ramesh(wife), they met each other while in college. He has two children, a boy named Arjun and a daughter named Niharika. Niharika had directed a short film which even received awards, after that she joined Engineering college & left movies to focus on studies. Ramesh's son Arjun is more focused on studies than movies according to Ramesh.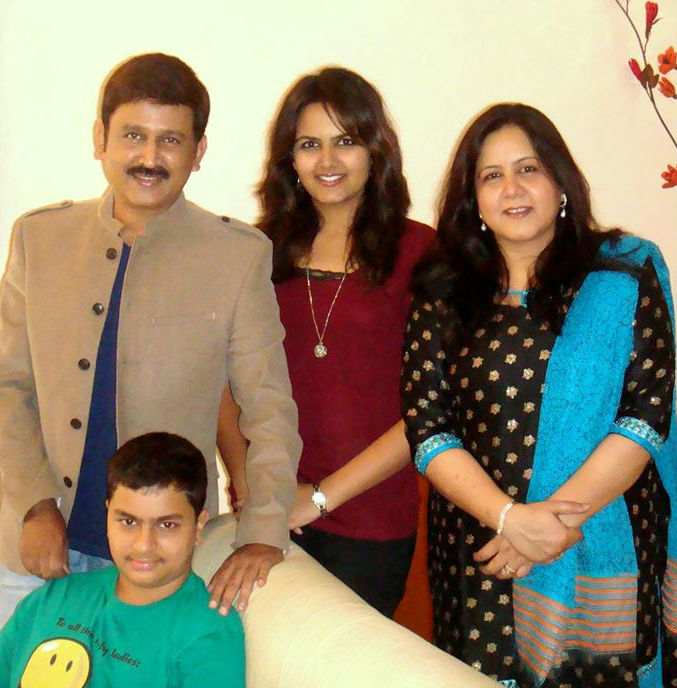 Ramesh Aravind family: Wife Archana, Son Arjuna, Daughter Niharika
Education:
Ramesh grew up in Bangalore and studied in Bangalore from his schooling to graduation.
Schooling: From Sri Kumaran's children's home.
High School: Ramesh studied in National High School.
College: Ramesh completed his pre-university at National College.
Graduation: he studied in the University Visvesvaraya College of Engineering, Bangalore for his graduation in Mechanical Engineering.
Association with K Balachander: Ramesh was introduced to Films by K Balachander (KB), KB took him to Tamil & Telugu as well. Ramesh considers him his mentor & guide. They have collaborated together many times, and have produced movies like Sundara Swapnagalu, Manathil Uruthi Vendum, Rudraveena, Duet, Uttama Villain.
Friendship with Kamal Haasan: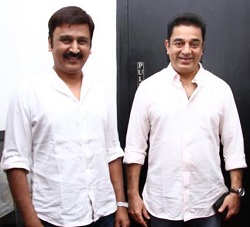 Ramesh Aravind with Kamal Haasan
Ramesh & Kamal have been long time friends in the industry, Ramesh met Kamal in 1983 when Kamal was promoting one of his movies. Ramesh & Kamal have appeared in each other's movies quite often. They like each other as actors and have casted in their directorial films. They have been part of movies like Punnagai Mannan, Duet, Mumbai Express, Panchathantiram, Kanden Seethaiyai, Sathi Leelavathi, Rama Shama Bhama
Film Career
Kannada Debut: Ramesh made his debut through K Balachander's Kannada movie Sundara Swapnagalu(1986) a melodrama with Sridhar , Devilalitha, Tara in the cast. Kannada producer KCN suggested Ramesh Aravind's name to K Balachander.
Mouna Geethe is his actual first film, he had appeared in a supporting role in the movie, but it was released after the release of Sundara Swapnagalu.
Tamil Debut: Ramesh next appeared in the Tamil movie Manathil Uruthi Vendum (1987), a drama directed by K. Balachander starring Suhasini, S. P. Balasubrahmanyam, Sridhar, Vivek. In the early 1990s Ramesh moved to Chennai where he got many opportunities.
Ramesh made his Telugu debut in 1988 through Rudraveena, another Balachander's movie with Chiranjeevi, Gemini Ganesan, Shobana in the cast.
Direction Debut: Rama Shama Bhama(2005) marked the beginning of the directorial venture of Ramesh Aravind. It was a remake of Sathi Leelavathi(1995), a Tamil movie in which Ramesh Aravind had acted alongside Kamal Haasan, Kannada version of the movie starred Kamal Haasan, Ramesh Arvind, Shruthi, Daisy Bopanna, Urvashi, Anirudh.
After Rama Shama Bhama Ramesh has taken up many directorial projects like Sathyavan Savithri, Accident, Venkata in Sankata, Nammanna Don, Sundaranga Jana.
He directed Uttama Villain, a Tamil movie starring Kamal Haasan, Ramesh had agreed to play the part as he would be directing his mentor K Balachander.
Ramesh has acted in more than 45 Tamil films, and more than 100 Kannada films.
TV Appearances
Ramesh has appeared in many TV shows, he has been a host, participant, and anchor. Ramesh's career actually started with a TV show, later came the films. Some of the TV shows he has appeared are:
Parichaya (Kannada): A TV show started on DD Kannada (Chandana)
Preetyinda Ramesh(Kannada): A show aired on Kasturi TV
Raja Rani Ramesh(Kannada): A game show aired on ETV Kannada
Weekend with Ramesh(Kannada): A Kannada family show on Zee Kannada, where Ramesh interviewed many stars & opened up their biography & personal lives to the audience.
Inti Nimma Ramesh: A show on human relationships aired on Janasri News.
Ramesh had a stint with Radio, he was a co-host on FM Radio along with RJ Shruti, he hosted the programme for 6 weeks.
Awards & Recognitions
1996: America America(Kannada): Best Actor award (Karnataka State Award)
1997: Amrutha Varshini(Kannada): Best Actor award (Filmfare Award)
1997: O Mallige (Kannada): Best Actor award (Udaya TV Award)
1997: Amrutha Varshini(Kannada): Best Actor award (Screen Videocon Award)
1997: Little Soldiers(Telugu): Best Actor award (Andhra State Nandi Award)
1998: Hoomale(Kannada): Best Actor award (Filmfare Award)
1998: Hoomale(Kannada): Best Actor award (Filmfans Association Award)
1998: Hoomale(Kannada): Best Actor award (Karnataka State Award)
1999: Sambhrama(Kannada): Best Actor award (Filmfans Association)
1999: Chandramukhi Pranasakhi(Kannada): Best Actor award (Cinema Express Award)
2005: Aryabhata award for his contribution to Cinema (Acting & Direction)
2005: Amruthadhare(Kannada): Best Story writer (Raghavendra Prathishtana Awards)
2006: Rama Shama Bhama(Kannada): Best Director Debut (Sun Feast Udaya Awards)
2006: Rama Shama Bhama(Kannada): Best Actor (Suvarna Film Awards)
"Outstanding Recognition", "Great Son of Karnataka" (All India Association of intellectuals)