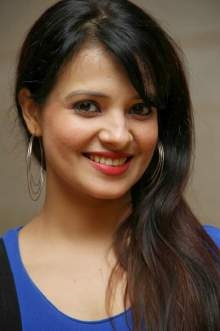 Saloni Aswani
Saloni Aswani (1977-0) is a
Kannada
Actress
known for the movies
Shivam
(2015),
Lakshmi
(2013),
Mr. Theertha
(2010)
Other Names
Vandani Aswani
Date Of Birth
1 June 1987 (Age: 29 years 10 months 28 days)
Place Of Birth
Ulhasnagar, Maharashtra
Zodiac Sign
gemini
Mother Tongue
Sindhi
Mother
Naina Aswani
Wiki Page
https://en.wikipedia.org/wiki/Saloni_Aswani
Hair color
Brown
Eye color
Brown
Religion
Hindu
Height
1.65 m or 5 feet 5 inches
Hobby
Watching movies, Sports, Clubbing
Favorite Actor
Nagarjuna
Weight
57 kg
Languages Known
English, Hindi, Sindhi

Biography

Saloni Aswani is an Indian movie actress, model & is seen in other versatile roles. She has appeared in many language films, including Hindi, Telugu, Tamil, Kannada.


Saloni Aswani

Childhood, Family & Personal Life

Saloni Aswani was born as Vandani Aswani on Wednesday, 1 June 1977 to Naina Aswani (Mother) in Ulhasnagar, Maharashtra to a Sindhi Speaking family. Her father is a retired assistant commissioner of narcotics.

Education: Saloni studied at Shreemati Nathibai Damodar Thackersey Women's University, Mumbai for her graduation in Psychology.

Saloni attended classes in acting in Ashok Kumar's Academy of Dramatic Arts.

Career

Saloni started her career in modelling before changing to acting. She has endorsed products like:

Vaseline: Petroleum Jelly for skin protection
Lifebuoy: A soap & other health related roducts
Parachute Oil: A coconut hair oil company
Moov: A Pain remedy product.
Chic Shampoo: A hair shampoo
Three Roses tea: One of India's most famous Tea brands.
Meera soaps: A herbal beauty soap.
Cadbury: Chocolate brand
Alukka Jewelry: Jewelry brand, especially famous in the south
Nirma: Country's most famous detergent powder once upon a time

Bollywood Debut: Saloni made her debut through Dil Pardesi Ho Gayaa (2003), a 2003 romantic drama Bollywood movie directed by Saawan Kumar Tak with with Kapil Jhaveri, Amrish Puri, Ashutosh Rana.

Telugu Debut: Next came her first Telugu movie titled Dhana 51(2005), An action film directed by R. Surya Kiran with Sumanth, Ali.

Tamil Debut: Saloni's Tamil debut was through Madurai Veeran(2007), an action-romance film directed by Vincent Selva with Githish Ramesh in the lead along with Saloni.

Kanada Debut: Saloni entered Kannada films through Upendra's Budhivanta(2008), a comedy Drama directed by Ramnath Rugvedi, with Upendra, Pooja gandhi.

Awards & Recognitions

2012: Bodyguard: Excellent Actress in a Supporting Role (SIIMA Award)
Saloni Aswani: Photos, Pictures
(
All Saloni Aswani Photos
)

Saloni aswani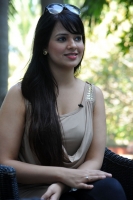 Saloni aswani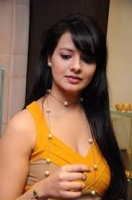 Saloni aswani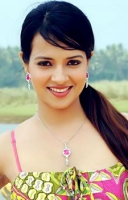 Saloni aswani
Saloni Aswani: Videos

Saloni Aswani Interview 1

Saloni Aswani Interview 2
Saloni Aswani: Filmography (5)
(
All Saloni Aswani Movies
)
List By:
2015
Shivam[Actress(Bhavani)]
A 2015 Kannada Action, Drama movie by Srinivas Raju starring: Upendra, Saloni Aswani, Ragini Dwivedi
2013
Lakshmi[Actress]
A 2013 Kannada Action, Drama movie by Raghava Loki starring: Shivarajkumar, Priyamani, Saloni Aswani
2010
Mr. Theertha[Actress(Nayana)]
A 2010 Kannada, Telugu Drama movie by Sadhu Kokila starring: Sudeep, Saloni Aswani, Ananth Nag
2009
Dubai Babu[Actress]
A 2009 Kannada Drama, Romance movie by B Naganna starring: Upendra, Nikita Thukral, Saloni Aswani
2008
Buddhivantha[Actress(Shanthi)]
Buddhivantha(Intelligent). A 2008 Kannada Comedy, Drama movie by Ramanath Rigvedi starring: Upendra, Pooja Gandhi, Suman Ranganathan
Interesting Facts and Trivia
[
Top ⇑
]
Saloni likes comedy characters. She likes watching "Pogo" & "Noddy" (little wooden puppet) is her favorite character. She likes any comedy & dance shows.
Both "Maryada Ramanna" & "Telugammayi" which had lots of Train scenes were big hits, she jokes " It appears like the train journey is bringing luck to me."
Music director "Devi Sri Prasad" is her favorite director, also for the reason he is her friend.
Saloni Aswani was part of "Kala Sansad", a theatre group
She doesn't like Tattoos & Piercings, especially on men:) she doesn't have a Tattoo & even scared of going to blood tests.
After her repeated appearances in Telugu movies, she has picked up the language, and promises she will be fluent in near future.
Saloni likes wearing simple, comfortable dresses rather than those which need continuous attention
Sridevi and Soundarya are Saloni's favorite actresses and idols.
She wishes she could control her temper
She doesn't like getting early in the morning
She likes Diamonds, Saloni loves perfumes.
Saloni participated in College Co-curricular activities like Dramas when in college.
Saloni was little upset that the producers of Kannada movie Mr.Theertha neither invited her during release nor included her in the promotion.
Saloni as a young girl liked acted, she was a fan of Sridevi, while growing up she would mimic Sridevi.
She likes chocolates, she has taken to eating lot of coffee beans
While shooting for the movie "Telugammayi" in one of the scenes she had to ride the horse, she fell off the horse & hurt herself, but luckily there was no danger.
If she wasn't an actress she wanted to become either a Lawyer or an Air hostess
Among musicians she likes Ricky Martin, Jennifer Lopez, Shakira, Akon
Saloni loves men with normal body, six packs scare her, "too muscular" she says
Her ideal date is one on beach (she is scared of water though, She doesn't know swimming), hilltop, greenery.
Sawaan Kumar Tak renamed "Vandani Aswani" to "Saloni Aswani" for his movie Dil Pardesi Ho Gaya(2003). Saloni means "Beautiful"
She likes Venkatesh for his friendly, soft, introverted character
She confesses of her crush on Tollywood actors Mahesh Babu & Junior NTR.
Saloni likes to act in double roles like in movies "Seeta Geeta" and "Chal Baaz"
She is into Meditation, Tarot card reading, Meditation & spiritual stuff
She cooks occasionally.
Saloni's Mother is very supportive of Saloni's career, her father a retired assistant commissioner of narcotics did not like her taking up job glamour industry.
Quotes
[
Top ⇑
]
On director Rajamouli "SS Rajamouli is like an actor. He enacts each and every scene with minute expressions and explains nuances."