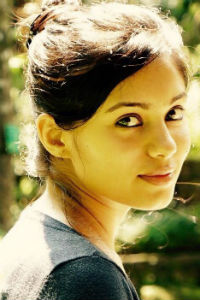 Deepa Sannidhi
Deepa Sannidhi (1990-0) is a
Kannada
Actress
known for the movies
Chakravarthy
(2017),
Chowka
(2017),
Endendu Ninagagi
(2014)
Name
Deepa Sannidhi (ದೀಪ ಸನ್ನಿಧಿ)
Other Names
Rahasya,Deepu
Date Of Birth
16 June 1990
Age
33 years 5 months 19 days
Place Of Birth
Chikkamagaluru, Karnataka
Mother
Nanda(housewife)
Height
5 feet 6 inches (1.68 m) , 1.68 m (5 ft 6 in)
Education
St. Aloysius College, Mangalore
Father
Shashidhar(coffee estate owner)
Wiki Page
https://en.wikipedia.org/wiki/Deepa_Sannidhi
Facebook Profile
https://www.facebook.com/iamdeepasannidhi/
Hair color
Black
Eye color
Black
Mother Tongue
Kannada
Favorite Sports
Tennis
Languages Known
Kannada, Tamil, Hindi, English
Favorite Actor
Tom Hanks, Matthew McConaughey
Favorite Actress
Meryl Streep, Jodie Foster
Favorite Vacation Destination
Europe
Favorite Food
Italian & Indian
Hobby
Reading
Favorite Perfume
Paul Smith
Instagram Profile
http://Instagram.com/deepasannidhi
Weight
54kg

Biography

Deepa Sannidhi is a South Indian actress with many films in Kannada and few in Tamil film industry.

Childhood, Family & Personal Life

Deepa Sannidhi was born as Rahasya on Saturday, 16 June 1990 in Chikkamagaluru, Karnataka to Shashidhar(Father) & Nanda(Mother). Her parents have a coffee estate in Chikkamagalur.

Education:

High School: She studied in Bangalore for her schooling.
P.U College: St. Aloysius College,Mangalore
Graduation: She was studying Engineering in Architecture until she got chance in movies
Graduation: Later she completed a degree in English Literature through distant course.
Jewelry Designing: She has completed a course in Jewelry designing.

Movie Career

Deepa was Modelling for print Ads when in college even before making her entry into films.

Deepa started her career with Sarathi(2011), a Drama film by Dinakar Thoogudeep starring: Darshan Thoogudeep, Rangayana Raghu.

She had an exclusive contract with the film makers of Sarathi but Yogaraj Bhat's closeness with Dinakar (the director) allowed her to act in Paramathma(2011) simultaneously. Both the movies went on two become the super hits of the year.

Awards & Recognitions

2011: Saarathi and Paramathma: Promising Newcomer Female (Bangalore Times Film Awards)
2011: Saarathi: Best Female Debut (Suvarna Awards)
2011: Saarathi: Best Actress – Kannada- Nominated (Filmfare Awards)
2015: Enakkul Oruvan: Best Debut Actress- Nominated (SIIMA Awards)
Deepa Sannidhi: Photos, Pictures
(
All Deepa Sannidhi Photos
)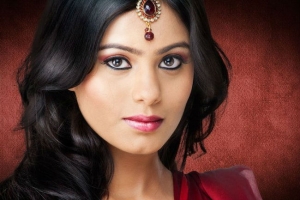 Deepa sannidhi

Deepa sannidhi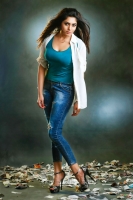 Deepa sannidhi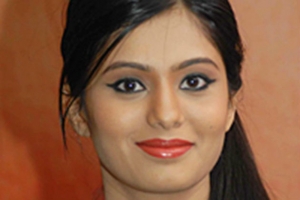 Deepa sannidhi
Interesting Facts and Trivia
[
Top ⇑
]
After changing her named to Deep, she felt it was confusing at first, she had to get used to her new name.
Reviewers appreciated Deepa for her acting in the movie Jaanu, though the movie failed at box office,
She likes balancing her personal life with profession.
She launched "shoppers stop" store at the royal Meenakshi mall, Bengaluru
She was featured on the cover of WE Magazine.
Deepa attended two auditions before being selected for her debut movie Sarathi
She is not too bent on Bollywood offers, if there are good offers she likes to take.
Deepa speaks in Hubli dialect in the movie Jaanu, Deepa is acclaimed for her role in the movie.
Deep had two hits in 2011, they were released a week apart, both went on to become super hits.
She is alleged to not take phone calls, Deepa says she used to do that initially in her career
Before taking films she looks at the director, producer, actors & the story
Enakkul Oruvan, her Tamil debut movie a remake of the Kannada super hit "Lucia"
Rahasya changed her name to Deepa while entering the film industry, her documents still carry the name "Rahasya". It was her parents who suggested her the name change.
She wants to continue her studies and complete her Masters degree.
A movie project of Deepa's named "Love Churumuri" unfortunately did not take off
She is quite reserved & doesn't socialize muc, she likes writing poems in leisure
Deepa chooses her script with variety, she prefers a movie with chance to show her acting than a hit movie without chance to show her acting.
Some complain that she charges high remunerations for her movies, Deepa says "I don't charge much, I know the industry, I know what is the right amount."
Deepa Sannidhi: Filmography (7)
(
All Deepa Sannidhi Movies
)
List By:
Quotes
[
Top ⇑
]
I am not in favor of cosmetic procedures… To each, his own
I wish there are more women-centric roles in movies
She does Yoga regularly and credits it for her fitness
Fame is a drug, You should know the right dosage to take it
I wasn't serious about pursuing a career in films'
You underestimated my silence. And now my silence has outspoken you.