Other Names
Melanija Knavs,Melania Knauss
Date Of Birth
26 April 1970
Age
53 years 1 months 3 days
Place Of Birth
Novo Mesto, SR Slovenia, SFR Yugoslavia
Son
Barron Trump
Mother Tongue
Slovene
Father
Viktor Knavs
Mother
Amalija Ulčnik
Languages Known
Solvene,English, French, Italian, German, Serbo-Croatian
Height
5 feet 11 inches (1.80 m)
Friends
Jelancic(childhood friend) , Edith Molnar(modelling career)
Eye color
Blue-green
Hair color
Blonde
Wiki Page
https://en.wikipedia.org/wiki/Melania_Trump
Twitter Profile
https://twitter.com/melaniatrump
Sister
Ines Knavs
Aunt
Olga Ulčnik
Weight
57 kg (125 pounds)
Half Brother
Denis Cigelnjak
Facebook Profile
https://www.facebook.com/MelaniaTrump/

Biography

Melania Trump is a Slovene American model, who is married to Donald Trump & is the first lady of the United States of America.

Childhood, Family & Personal Life


Young Melania Trump

Melania Trump born as Melanija Knavs on April 26, 1970 in Yugoslavia to Amalija Ulčnik (Mother) and Viktor Knavs (Father). Her Father was a motorcycle dealer, her Mother was a patternmaker at the clothing center.


Melania Trump with parents

Melania has a sister named "Ines Knavs" & a half-brother named "Denis Cigelnjak"from her father's previous relationship. Olga Ulčnik(b. 1943) is her Aunt

Education:

High School: Secondary School of Design and Photography in Ljubljana.
College: University of Ljubljana.

Melania speaks six languages: English, French, Italian, German, Serbo-Croatian & her mother tongue Slovene.

Marriage to Donald Trump: Melania & Donald met in 1998, they married in 2005. They have a Son Barron William Trump born on March 20, 2006.


Melania Trump with Donald Trump


Melania Trump's Son Barron Trump with father Donald Trump

Modelling Career

Melania started her modeling career at the tender age of 5 and started appearing in commercials at 16. By 18 she was already modelling in Milan, Italy.


Melania Trump on the cover of a magazine

Melania moved from Italy to Paris and then to New York for her Modelling career before settling permanently in US after 2001, when she was granted permanent residence.
Melania Trump: Photos, Pictures
(
All Melania Trump Photos
)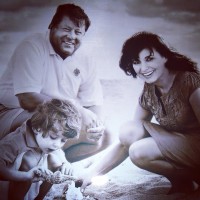 Melania trump with parents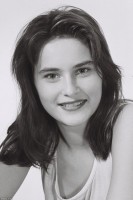 Young melania trump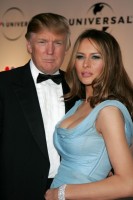 Melania trump with donald trump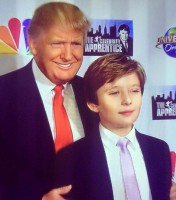 Melania trump's son barron trump with father donald trump
Melania Trump: Videos

Melania Trump CNN interview: part 1

Melania Trump CNN interview: part 2

Melania Trump On Her Life, Marriage
Interesting Facts and Trivia
[
Top ⇑
]
Initially she did not like Donald Trump to be a presidential candidate, she was concerned he would be too busy, later seeing he was serious she stood behind him
Melania is the third of the businessman wife Donald Trump
Melania's mother was a model herself in her youth.
Her parents are moved to US, now they stay close to Melania's house.
Melania Trump is the only first Lady of USA whose mother tongue isn't English
Melania was not raised religious. She was not baptized by her parents, and she is believed to be non-religious
Melania Trump is the first 'first lady' to speak more than 2 languages fluently.
She received a twenty-five-carat diamond from Donald Trump for anniversary.
Melania doesn't drink alcohol.
Melania is reported to have said that she would be like "Jackie Kennedy" as the first Lady.
She wore a $200,000 Dior gown at her Palm Beach wedding with Donald Trump.
Melania was a quiet young girl, she did not have boyfriends even when she was modelling, which is considered unusual on the profession.
Melania and Donald donated nearly $30k to a local hospital.
Melania was runner-up in the 1992 Jana Magazine "Look of the Year" contest
She owns a line of jewelry named after her "Melania Timepieces & Jewelry".
Melania has long feet, her shoes were custom made
Melania has appeared on the covers of Harper's Bazaar, Ocean Drive, In Style Weddings, New York Magazine, Avenue, Allure, Vanity Fair, Vogue, GQ
She is the only first lady to have gone topless & even semi-nude. It comes with her profession of modelling.
Melania says hes has two boys in her house big Donald and Mini Donald
Melania's father was a member of the Communist Party.
With the height of 5 feet 11 inches she is also the tallest 'first lady' along with Michelle Obama and Eleanor Roosevelt who are also of the same height.
She's rich, but not a socialite
Melania has done a lot of charity work including The Breast Cancer Research Foundation, Martha Graham Dance Company, Police Athletic League, The American Red Cross, American Heart Association
Melania calls Barron "Mini-Donald."
According to Melania's childhood friend Jelancic, Melania was smart, shy girl and very practical as well. Melania could sew her own clothes even as a teenager.
Melania changed her second name from "Knavs", a Slovenian name to "Knauss", a German name.
Melania is said to have taught fluent Slovene to her son Barron Trump.
Melania Trump is only the second First Lady of USA to be foreign born after 'Louisa Adams' wife of 'John Quincy Adams' who was born in London.
Melania has more than 800,000 followers on Twitter
Melania did not give her number to Donald Trump at their first meeting, He however gave his and asked her to call, she called him after a week.
Melania has many houses where she lives from time to time.
Quotes
[
Top ⇑
]
Our culture has gotten too mean & too rough, especially to children & teenagers. It is never OK when a 12-year-old girl or boy is mocked, bullied, or attacked.
I'm not that kind of wife who would say, 'Learn this' or 'Learn that' I'm not a nagging wife
I am disappointed that most of the hit jobs on me, especially the sexist stuff is written by females.
I would be very traditional, like Betty Ford or Jackie Kennedy
I am not ashamed of my body, I like my body, I am proud of my past.
I did not expect media to be so mean and dishonest
I have my own mind. I am my own person, and I think my husband likes that about me.
I think the mistake some people make is they try to change the man they love after they get married. You cannot change a person
I like to help women to spend not a lot of money—to feel powerful, elegant, glamorous, to feel good about themselves