Biography
Amluya is an award winning Kannada actress known for her appearances in movies Cheluvina Chittara, Naanu Nanna Kanasu, Shravani Subramanya, Gajakesari, Krishna-Rukku & others.
Childhood, Family, Personal Life
Amulya was born as Moulya on Tuesday, 14 September 1993, in Bangalore, Karnataka to Jayalaksmi(Mother) , her father was a businessman, he died in 2009 while she was just beginning to gain stardom in Kannada film industry.
Amulya has a brother Deepak Urs, who is a director & has directed her in Manasalogy (2011).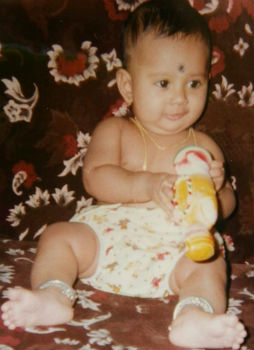 Amulya childhood photo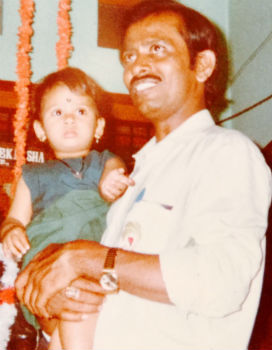 Amulya with her father in childhood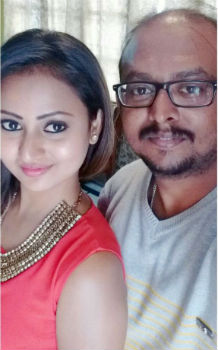 Amulya with her brother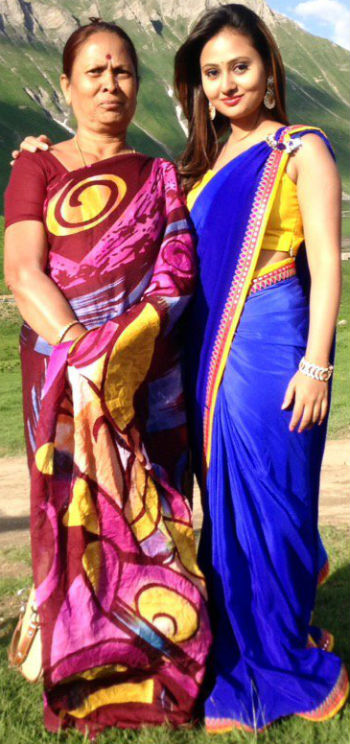 Amulya with her mother jayalakshmi
Education:
PUC (2010-2011): Mount Carmel College, Bangalore
Graduation (2012-2014): Bachelor of Commerce (B. Com) from Mount Carmel College, Bangalore.
Controversy: Amulya was seen intimately kissing director Ratnaja who directed her in Permism. There was no clarification on the matter by the couple, nor were there allegations of falsehood, they have not been seen together after that, she took a break from movies for a while, she was disappointed how people took the issue, everything has been back on track after that.
TV & Movie Career
Amulya has been appearing in Kannada TV serials & movies since she was just six years old. Amulya's first TV appearance was through "Supta Manasina Sapta Swaragalu" a TV serial aired in 1999. A relative of Amulya's was part of the serial and had seen her performing Bharatanatyam. She was just 6/7 when she performed in it.
Movie Debut as child actress: Parva (2002) a Kannada musical drama directed by Sunil Kumar Desai, starring Vishnuvardhan, Prema & Roja was the first movie of Amulya. Amulya was just an eight year old when she appeared as a child artist in the movie.
Movie Debut as heroine: Amulya debuted in Cheluvina Chitthara(2007), in the role of a teenager who elopes with her lover. Couplet of Ganesh & Amoolya became super popular after this movie, the movie was directed by S Narayan. She was just 13/14 when she acted as a lead actress.
Shravani Subramanya was another of her successful movies, her pairing up with Ganesh produced another super hit, Amulya received Filmfare award for her role in the movie.