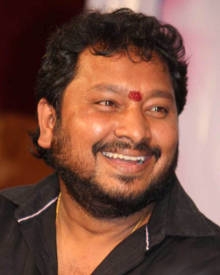 R Chandru
R Chandru is a
Kannada
Writer, Director, Producer
known for the movies
Prem Kahani
(2009),
Mylari
(2010),
Aarbhata
(2010)
Place Of Birth
Keshavavara, Chikkabalapur, Bangalore
Debut Movie
Taj Mahal
Wiki Page
https://en.wikipedia.org/wiki/R._Chandru
Facebook Profile
https://www.facebook.com/Rchandrumovies/
Biography
R. Chandru is a Kannada film writer and director. He debuted with the successful 2008 film Taj Mahal.

Chandru started his film career assisting directors like S. Narayan and Dayal Padmanabhan. He wrote dialogues for S. Narayan's tele-serials. He took on directorial responsibilities in 2008 with the romantic film Taj Mahal. Taj Mahal was initially made with actor Sunil Raoh in mind, but due to personal reasons, Sunil backed out. Ajay Rao was cast instead. The film released in mid July, and went on to be one of the biggest hits of 2008.
R Chandru: Photos, Pictures
(
All R Chandru Photos
)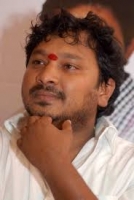 R chandru

R chandru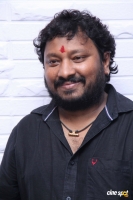 R chandru

R chandru
R Chandru: Filmography (10)
(
All R Chandru Movies
)
List By:
| | |
| --- | --- |
| 2016 | Lakshmana[Director,Writer (Screenplay),Writer (Lyrics),Writer (Dialogue)] |
| 2015 | Male[Writer (story),Writer (Screenplay),Producer] |
| 2014 | Brahma[Director,Writer (story),Writer (Screenplay),Writer (Dialogue)] |
| 2013 | Charminar[Director,Writer (story),Writer (Screenplay),Producer,Writer (Dialogue)] |
| 2012 | Ko Ko[Director] |
| 2011 | Vishnu[Writer (Lyrics)] |
| 2010 | Mylari[Director,Writer (story),Writer (Screenplay),Writer (Dialogue)] |
| 2010 | Aarbhata[Writer (Lyrics)] |
| 2009 | Prem Kahani[Director,Writer (story),Writer (Screenplay),Writer (Dialogue)] |
| 2008 | Tajmahal[Director,Writer (story),Writer (Screenplay),Writer (Lyrics),Writer (Dialogue)] |