Biography
Rambha is an Indian actress, who has acted in many Indian languages and particularly popular in South India for her gorgeous appearances. She is one of the most beautiful actresses in India & she is still one of the most searched actresses despite her being away from the industry for a while now.
Childhood & Family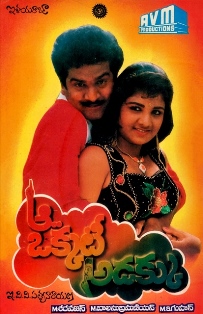 Rambha Debut movie at 16
Rambha was born as Vijayalakshmi on Saturday, 5 June 1976 in Vijayawada, Andhra Pradesh to Venkateshwara Rao (Father) & Usharani Rao (Mother). She hails from a Telugu speaking family, her mother tongue is Telugu, however she can speak Tamil, Hindi, English among others.
Rambha has a sister named Banu & an elder brother named Vasu.
Marriage: Rambha married Indran Padmanathan an industrialist on 8 April 2010 in Tirumala city of Andhra Pradesh & has two daughters Laanya (b.13 January 2011 in Toranto) & Sasha (b.31 March 2015). She works as an ambassador for her husband's brands.
She is settled in Toronto, Canada with her family now.
She is said to have filed a case for the lagal custody of her children, she is separate from her husband and his family as she recently came to know about her husband's first marriage and subsequent divorce. She hasn't applied for divorce yet, this seems to be a minor issue for now.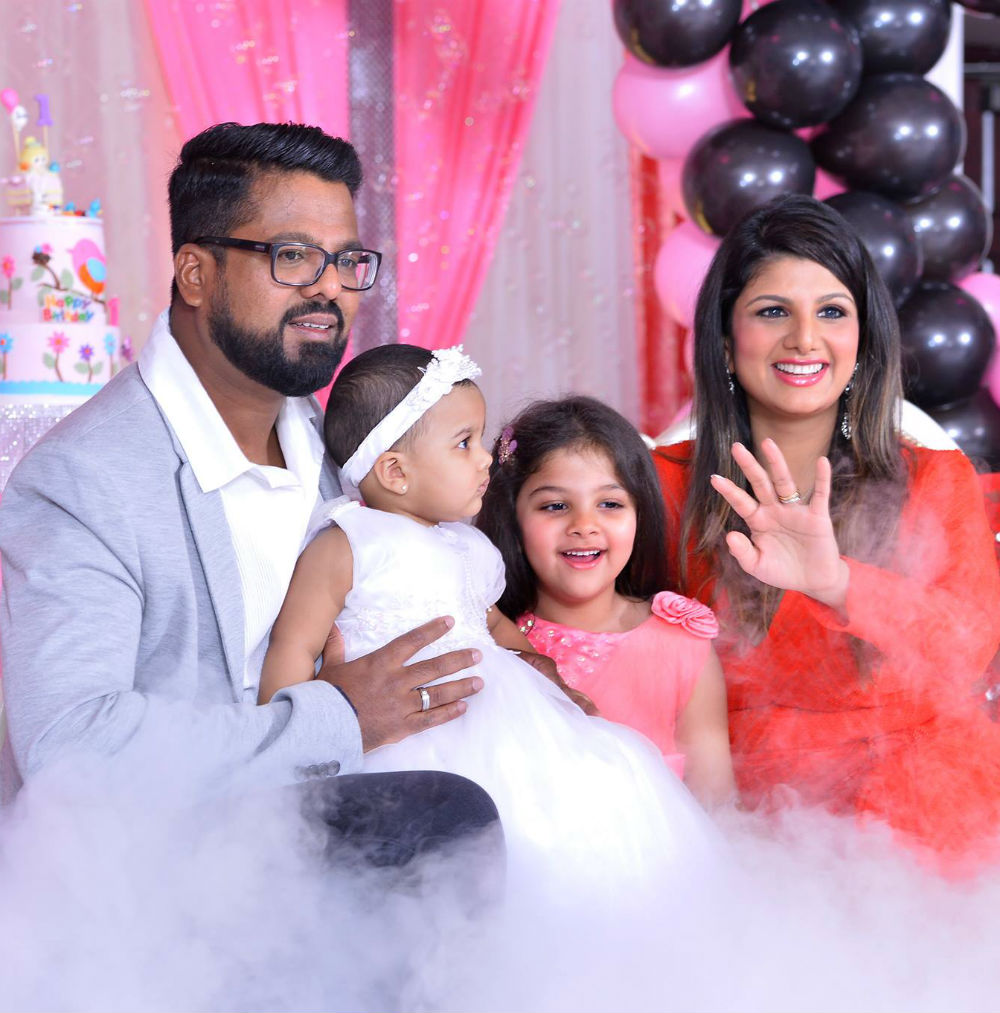 Rambha Family- Husband Indran Padmanathan, Daughters Laanya & Sasha
Film Career:
Movie Debut: Rambha began her acting career through a 1992 Telugu comedy movie Aa Okkati Adakku when she was just 16 year old. The film was directed by E. V. V. Satyanarayana & it starred Rajendra Prasad & Rao Gopal Rao among others.
Malayalam Debut: In 1992 Rambha made her debut in Malayalam industry through Sargam, a movie directed by Hariharan & starring Vineeth & Nedumudi Venu.
Tamil Debut: With Uzhavan (1993) Rambha entered Tamil industry, the movie was directed by Kathir & starred Prabhu Ganesan & Bhanupriya, the movie was a huge success, it is one of the movies that established Rambha as an actress.
Kannada movies: Rambha started her career in Kannada film industry with Server Somanna, a film co-starring comedy hero Jaggesh, She has acted in movies like Kempayya IPS, O Premave, Bava Bamaida, Panchali, Sahukara, Panduranga vittala, anatharu and others. Her pairing with V Ravichandran (known for his romantic themes in Kannada films) has made her very popular.
She has acted in various languages, in all languages down south and most other Indian languages including Bengali, Bhojpuri, Hindi, Kannada, Malayalam, Tamil, Telugu. She has appeared in more than 100 movies including all languages.
As a Producer: Rambha produced Three Roses (2003) along with her brother. The movie is an action thriller with 3 leading actresses in action roles.
TV appearances
Maanada Mayilada: As a judge on Tamil dance competition show aired on Kalaignar TV.
Dhee: The Ultimate Dance Show: A Telugu dance show aired on ETV Telugu where Rambha was a judge in the fourth season of the show.
ABCD (AnyBody Can Dance): She will be one of the judges on this dance show aired on Zee Telugu from December 10.
A tree named after her in Fiji: A tree in Fiji has been named after the actress Rambha after her visit to the place, she was the first Indian actress to visit that place, the tree has names of the actress & her husband carved on it.