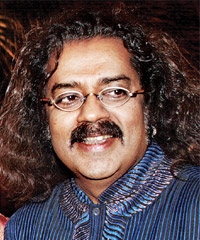 Hariharan
Hariharan (1955-0) is a
Kannada
Singer
known for the movies
Sirivantha
(2006),
My Autograph
(2006),
Apthamitra
(2004)
Date Of Birth
1955
Age
67 years 8 months 21 days
Wiki Page
https://en.wikipedia.org/wiki/Hariharan_(singer)
Genres
Ghazal, Hindustani classical music
Official Website
singerhariharan.com
Mother
Shrimati Alamelu
Father
Anantha Subramani Iyer
Biography
Hariharan is an Indian playback singer whose songs have been featured mainly in Tamil and Hindi movies. He has also sung many songs in other languages including Malayalam, Kannada, Marathi, Bhojpuri and Telugu films
Hariharan: Photos, Pictures
(
All Hariharan Photos
)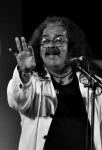 Hariharan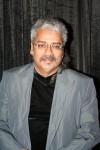 Hariharan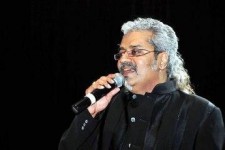 Hariharan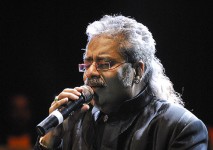 Hariharan
Interesting Facts and Trivia
[
Top ⇑
]
He has sung more than 500 Tamil songs and nearly 200 Hindi songs. He has also sung hundreds of songs in Malayalam, Telugu, Kannada, Marathi and Bengali languages.
Hariharan: Filmography (88)
(
All Hariharan Movies
)
List By: