Biography
Kriti Kharbanda was born on Saturday, 29 October 1988 in New Delhi to Ashwani Kharbanda (Father), Rajni Kharbanda (Mother), a Punjabi Couple.
Childhood & Early Life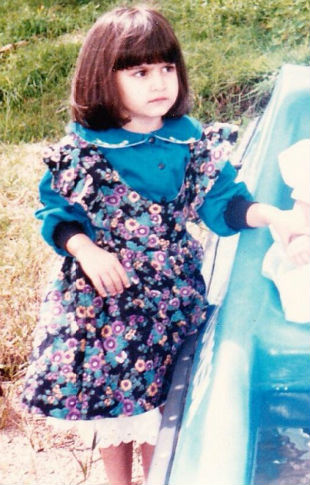 Kriti Kharbanda choldhood photo
She was born in New Delhi in 1988, in 1990 her family moved to Bangalore. She has a younger sister Ishita Kharbanda and a younger brother Jaiwardhan Kharbanda.
She was about to be named Maureen, after Maureen Wadia, her grandfather did not approve of the name, her parents were thinking of names Sonia & Kritika. Her mother didn't like the name Kritika, they finally settled on Kriti, a shorter version of Kritika.
She was very much involved with the cultural and extracurricular activities in the school. She was involved with Advertisements, TV & Modelling even at a young age. She was fondly called Drama Queen by her friends for her "excessive" involvement in activities.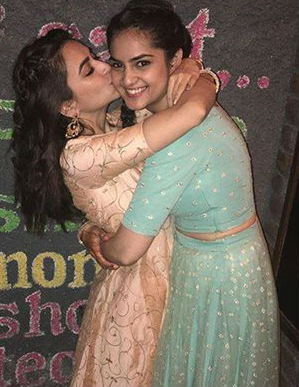 Kriti kharbanda with sister Ishita
Her mother has been very supportive of her career in Modelling & Films. Kriti attributes her discipline & success so far to her Mother's encouragement and dedication.
She has a Pet Dog named Puchki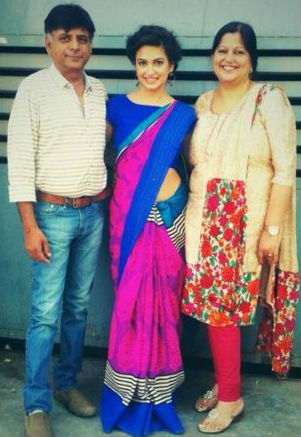 Kriti Kharbanda with her parents, Father- Ashwani Kharbanda & Mother- Rajni Kharbanda
Modelling
She has been part of the Commercials of the Brands like
Bhima Jewellers: A jewels brand
Spar: A Dutch retail Chain
Fair and Lovely: A beauty products company
Vivel: A beauty soap
Velocit: Pregnancy Tester
Mahindra Verito: A car commercial
Tanishq: Gold Jewelleries
Education:
High School: Baldwin Girls High School, Bangalore.
Pre University College: Bishop Cotton Women's Christian College, Bangalore.
Graduation: Sri Bhagawan Mahaveer Jain College, Bangalore.
Diploma: Kriti has a diploma in jewel designing. When she retires from movies she wants to take it up as profession.
Film Career
Kriti made her debut into films through Boni (2009) a Telugu movie directed by Raj Pippalla opposite male lead Sumanth. She was picked for the movie after her appearance in the SPAR ad pleased the director.
Next She played in the Kannada movie Chiru(2010) directed by Mahesh Babu, against Chiranjeevi Sarja , It was her Kannada Debut. She was still studying in College when she agreed to do the film. She took break from college to act, she went back to college after shooting and finished it once and for all.
With successes like Googly (2013) directed by Pavan Wadeyar starring Yash, Super Ranga(2014) with Kannada super star Upendra directed by Sadhu Kokila She became a sensation in the Kannada film industry, she is one of the most sought after stars in Kannada film industry.
Her performance in Super Ranga won her the Best Actress award at 4th South Indian International Movie Awards.
Raaz: Reboot(2016) opposite Emraan Hashmi marks Kriti's debut in Hindi films.
With the Telugu Action Comedy movie Bruce Lee being remade into Tamil, She will be making her debut in Tamil.
She wants to become a director later in her career.