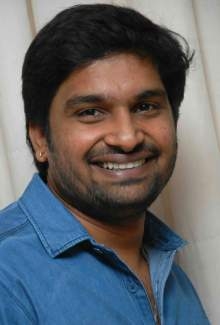 Pavan Wadeyar
Pavan Wadeyar (1987-0) is a
Kannada
Writer, Director, Actor
known for the movies
Kwatle Sathisa
(2014),
Googly
(2013),
Gajakesari
(2014)
Date Of Birth
10 December 1987
Age
35 years 9 months 11 days
Place Of Birth
kunigal, Karnataka
Wiki Page
https://en.wikipedia.org/wiki/Pavan_Wadeyar
Debut Movies
Govindaya Namaha(as Director) , Preethi Geethi Ityaadi(as Actor)
Facebook Profile
https://www.facebook.com/wadeyar/
Twitter Profile
https://twitter.com/pavanwadeyar
YouTube ID
https://www.youtube.com/user/pavanwadeyar
Biography
Pavan Wadeyar is an Indian film director and actor known for his work in Kannada cinema. He is best known for writing and directing Govindaya Namaha (2012), for which he won the SIIMA award for the Best Debut Director. He also directed Googly (2013), Potugadu (2013), the remake of Govindaya Namaha in Telugu language, and Rana Vikrama.
Pavan Wadeyar: Photos, Pictures
(
All Pavan Wadeyar Photos
)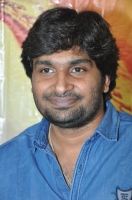 Pavan wadeyar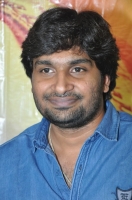 Pavan wadeyar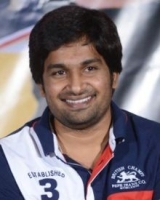 Pavan wadeyar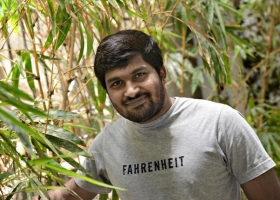 Pavan wadeyar
Pavan Wadeyar: Filmography (13)
(
All Pavan Wadeyar Movies
)
List By:
| | |
| --- | --- |
| 2017 | Pushpaka Vimana[Producer,Writer (Lyrics)] |
| 2016 | Jessie[Director,Writer (story),Writer (Screenplay),Writer (Lyrics),Writer (Dialogue)] |
| 2016 | Zoom[Writer (Lyrics)] |
| 2016 | Nataraja Service[Director,Writer (story),Writer (Screenplay),Writer (Lyrics),Writer (Dialogue)] |
| 2015 | Rana vikrama[Actor,Director,Writer (story),Writer (Screenplay),Writer (Lyrics),Writer (Dialogue)] |
| 2015 | Boxer[Writer (Lyrics)] |
| 2014 | Kwatle Sathisa[Writer (Dialogue)] |
| 2014 | Gajakesari[Writer (Lyrics)] |
| 2014 | Preethi Geethi Ithyadi[Actor(Pawan)] |
| 2014 | Bahuparak[Actor] |
| 2013 | Googly[Director,Writer (story),Writer (Screenplay),Writer (Lyrics),Writer (Dialogue),Playback Singer] |
| 2012 | Govindaya Namaha[Director,Writer (story),Writer (Screenplay),Writer (Lyrics),Writer (Dialogue)] |
| 2010 | Pancharangi[Assistant Director] |