Biography
Radhika Apte is an Indian actress who works in Hindi, English, Tamil, Bengali, Marathi, Telugu and other Indian languages. She is involved with theatre as well.
Childhood, Family & Personal Life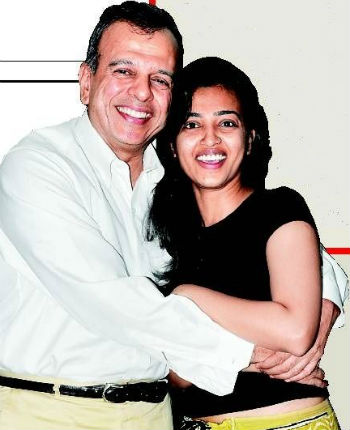 Radhika Apte with her father Charudutt Apte
Radhika Apte was born on 7 September 1985, in Pune, Maharashtra to Dr. Charudutt Apte(Father), a neurosurgeon based in Pune. Her father is also head of the Sahyadri hospital. Her mother is a doctor as well.
Education:
Graduation: in Economics & Mathematics from Fergusson College, Pune
Contemporary Dancing: 'Trinity Laban Conservatoire of Music and Dance' in London
Dating & Marriage: In 2012 she married British musician Benedict Taylor through register marriage. She met him during her stay in London in 2011 for her dancing classes. In 2013 they are said to have had an official ceremony.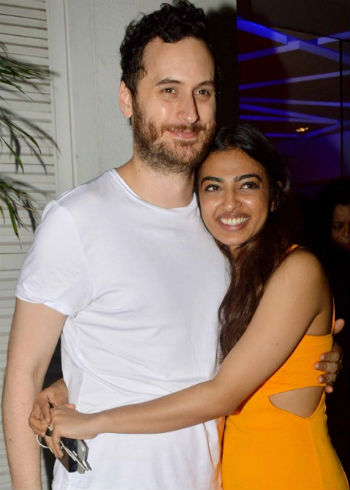 Radhika Apte with her husband Benedict Taylor
Career
Radhika started her acting with theatre group Aasakta Kalamanch based in Pune. Radhika initially wanted to become a dancer. She has been involved with theatre since age 14.
Movie Debut: Vaah! Life Ho Toh Aisi!(2005) a Hindi drama fantasy is her debut movie, she played a small role in it.
Antaheen(20009), a Bengali movie directed by Aniruddha Roy Chowdhury starring Rahul Bose, Mita Vashisth, Aparna Sen, Sharmila Tagore was her first movie in the lead role.
She has been involved with theatres & short films as well.
Controversies:
Leaked nude photos: There were few nude selfies of Radhika circulating in the Social Media in 2015, Whether they were real leaked piss or fake ones is unclear.
Going Semi frontal nude: In a short film segment directed by Anurag Kashyap, Radhika lifts her skirt to show her bare crotch to a guy, it was a non-sexual scene, it was meant for New York filmfair & not Indian audience. It was leaked by someone unbeknownst to the production team.
wardrobe malfunction: A scene from the movie Badlapur has a scene of hers where she goes through wardrobe malfunction.