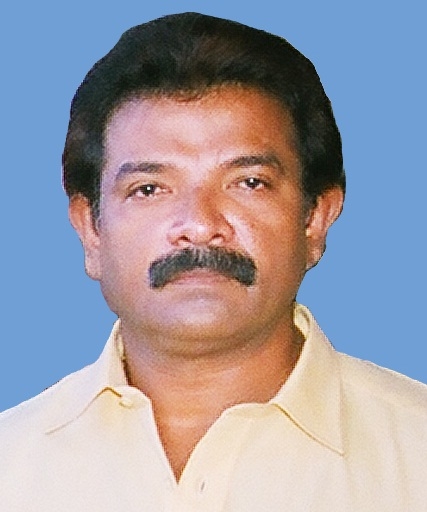 Dinesh Babu
Dinesh Babu is a
Kannada
Writer, Director, Cinematographer
known for the movies
Accident
(2008),
Nishyabda
(1998),
Hendthighelbedi
(1989)
Name
Dinesh Babu (ದಿನೇಶ್ ಬಾಬು)
Other Names
Dinesh Baboo
Place Of Birth
Trivandrum, Travancore, Kerala
Wiki Page
https://en.wikipedia.org/wiki/Dinesh_Baboo
Wives
Sobhana K K(divorced) , Chethana
Occupation
Film director, cinematographer, producer, actor, Script-writer
Daughter
Anjana Dinesh
Father
MR. P K Damodaran
Brothers
Suresh D. Babu(elder) , Santhosh Babu(younger)
Biography
Dinesh Baboo is an Indian film director, cinematographer, producer, actor and screenwriter. He has worked in both Malayalam cinema and Kannada cinema. His directorial ventures were chiefly with Kannada films. His popularity also is largely as a director rather than a cinematographer due to his many popular films in Kannada, some of which went on to become blockbusters.
Dinesh Babu: Photos, Pictures
(
All Dinesh Babu Photos
)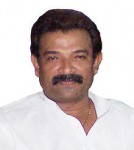 Dinesh babu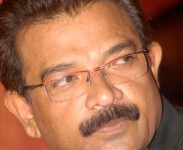 Dinesh babu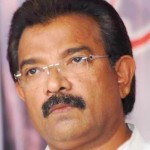 Dinesh babu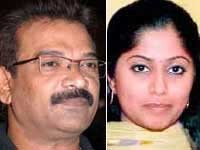 Dinesh babu married chethana, his assistant
Dinesh Babu: Filmography (42)
(
All Dinesh Babu Movies
)
List By:
| | |
| --- | --- |
| 2016 | Priyanka[Director,Writer (story),Writer (Screenplay),Cinematography,Writer (Dialogue)] |
| 2014 | Athi Aparoopa[Director,Writer (story),Writer (Screenplay),Cinematography,Writer (Dialogue)] |
| 2012 | Paper Doni[Writer (Lyrics)] |
| 2012 | Ondu Kshanadalli[Director,Writer (story),Writer (Screenplay),Writer (Dialogue)] |
| 2011 | Matthond Maduvena[Director,Writer (story),Writer (Screenplay),Writer (Dialogue)] |
| 2011 | Nanalla[Director,Writer (story),Writer (Screenplay),Writer (Dialogue)] |
| 2010 | School Master[Director,Writer (story),Writer (Screenplay),Cinematography,Writer (Dialogue)] |
| 2010 | Eradane Maduve[Director,Writer (story),Writer (Screenplay),Cinematography] |
| 2009 | Mr. Painter[Director,Writer (story),Writer (Screenplay),Cinematography,Writer (Dialogue)] |
| 2009 | Bellary Naga[Director,Writer (Screenplay),Cinematography,Writer (Dialogue)] |
| 2009 | Mooru Guttu Ondu Sullu Ondu Nija[Director,Writer (story),Writer (Screenplay),Cinematography,Writer (Dialogue)] |
| 2008 | Accident[Actor] |
| 2008 | Mr. Garagasa[Director,Writer (story),Writer (Screenplay),Cinematography] |
| 2008 | Neene Neene[Cinematography] |
| 2008 | Aakasha Gange[Director,Writer (story),Writer (Screenplay)] |
| 2008 | Janumada Gelathi[Director,Writer (story),Writer (Screenplay),Cinematography,Writer (Dialogue)] |
| 2007 | Ganesha[Director,Writer (Screenplay),Cinematography] |
| 2006 | Neenello Nanalle[Director,Writer (Screenplay)] |
| 2005 | Magic Ajji[Director,Writer (story),Writer (Screenplay),Cinematography,Writer (Dialogue)] |
| 2005 | Pandu Ranga Vittala[Director,Writer (Screenplay),Cinematography,Writer (Dialogue)] |
| 2004 | Kanakambari[Director,Writer (story),Writer (Screenplay),Cinematography,Writer (Dialogue)] |
| 2003 | Abhi[Director,Writer (story),Writer (Screenplay),Cinematography] |
| 2003 | Panchali[Director,Writer (story),Writer (Screenplay),Writer (Dialogue)] |
| 2002 | Balagalittu Olage Baa[Director,Writer (story),Writer (Screenplay),Writer (Dialogue)] |
| 2002 | Hollywood[Director,Writer (Screenplay),Cinematography,Writer (Dialogue)] |
| 2001 | Chithra[Director] |
| 2001 | Chitte[Director,Writer (story),Writer (Screenplay),Writer (Dialogue)] |
| 2000 | Deepavali[Director,Writer (story),Writer (Screenplay),Cinematography,Writer (Dialogue)] |
| 2000 | Nan Hendthi Chennagiddale[Director,Writer (story),Writer (Screenplay),Writer (Dialogue)] |
| 1999 | Nanenu Madlilla[Director,Writer (story),Writer (Screenplay),Writer (Dialogue)] |
| 1999 | Premothsava[Director,Writer (story),Writer (Screenplay),Cinematography,Writer (Dialogue)] |
| 1998 | Hendithghelthini[Director,Cinematography] |
| 1998 | Nishyabda[Director,Writer (story),Writer (Screenplay),Cinematography] |
| 1997 | Amrutha Varshini[Director,Writer (story),Writer (Screenplay),Cinematography,Writer (Dialogue)] |
| 1997 | Laali[Director,Writer (story),Writer (Screenplay),Writer (Dialogue)] |
| 1993 | Vasantha Poornima[Writer (story)] |
| 1990 | Maheshwara[Director,Writer (story),Writer (Screenplay),Cinematography] |
| 1989 | Hendthighelbedi[Director,Writer (story),Writer (Screenplay),Cinematography] |
| 1989 | Idu Sadhya[Director,Writer (story),Writer (Screenplay),Cinematography,Writer (Dialogue)] |
| 1989 | Inspector Vikram[Director,Writer (story),Writer (Screenplay),Cinematography] |
| 1988 | Suprabhatha[Director,Writer (story),Writer (Screenplay),Cinematography] |
| 1986 | Sathya Jyothi[Cinematography] |