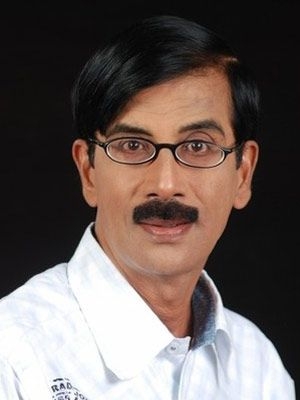 Manobala
Manobala (1953-0) is a
Bollywood, Telugu, Tamil
Actor, Director
known for the movies
Lingaa
(2014),
December 31
(1988)
Name
Manobala (மனோபாலா)
Other Names
Manobala Mahadevan, M M Manobala
Date Of Birth
8 December 1953
Age
69 years 3 months 15 days
Place Of Birth
Marungur, Tamil Nadu
Star Sign
Sagittarius
Wife
Usha Mahadevan
Son
Hari Krishnan
Complexion
Brown
Eye color
Black
Religion
Hinduism
Height
5 feet 10 inches
Education
Diploma
Wiki Page
https://en.wikipedia.org/wiki/Manobala
Debut Movie
Puthiya Vaarpugal(1979)
Education (Graduation)
Fine Arts, Chennai
Teachers
Thrissur Ramanthan(classical dance) , guru jayalakshmi(veena)
Twitter Profile
https://twitter.com/manobalam
Facebook Profile
https://www.facebook.com/ActorManobalam/
Hobby
Dancing, Reading, Music
Contact(Phone)
044 2431 2031
Contact (Email)
manobalam@yahoo.co.in
Biography
Manobala is a Tamil director, producer and comedian actor who predominantly plays supporting roles.
Manobala: Photos, Pictures
(
All Manobala Photos
)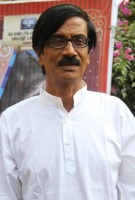 Manobala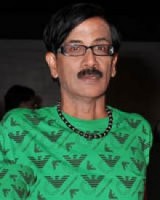 Manobala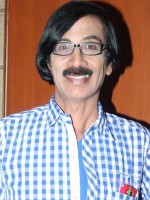 Manobala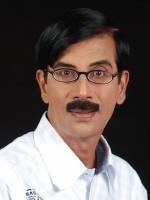 Manobala
Interesting Facts and Trivia
[
Top ⇑
]
As an actor, he hasappeared in more than 400 films.

He is a humorous person, his humour is the first thing those who talk to him notice.

He has directed movie in Kannada, Tamil and Hindi

Kamal Haasan introduced Manobala to director Bharatiraja under whom he worked as an assistant initially for 16 movies.

He is the recipient of Kalaimamani award, Sivajiganesan award, latamangeshkar award and others

Manobala is a qualified painter, veena player and Bharathanatyam dancer

At one stage he directed 6 movies in an year.

Manobala has directed 40 films, 16 television serials and 3 tele-films during his career as a director.
Manobala: Filmography (3)
List By:
Quotes
[
Top ⇑
]
About 80s "That was a golden period when directors enjoyed freedom and had choice of subjects and heroes"

About Life and humor "You have to be on your toes, ready to tackle any situation. Presence of mind is necessary"