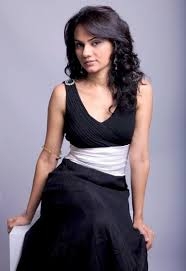 Tanvi Shah
Tanvi Shah (1985-0) is a
Bollywood, Telugu, Tamil
Singer
known for the movies
Lingaa
(2014)
Date Of Birth
1 December 1985
Age
36 years 8 months 18 days
Biography
Tanvi Shah is a popular Indian playback singer. She has sung in Hindi, Tamil and Telugu and added to it, she sings in Spanish, Arabic, Portuguese and other Latin languages. Her first song was "Fanaa" for the movie Yuva.

She has a running collaboration with A.R. Rahman and has sung a number of songs for him, including songs from Jillunu Oru Kadhal, Slumdog Millionaire and recently Delhi-6. She wrote the Spanish lyrics for Jai Ho.
Tanvi Shah: Filmography (1)
List By: