Biography
Rekha, famously known as "Sparsha Rekha" is a kannada actress born to Shankar Prasad (father) & Bhagya Lakshmi (mother) in Bangalore, she was brought up in Bangalore as well. She completed her Bachelors in Business Management from Maharani's College, Bangalore.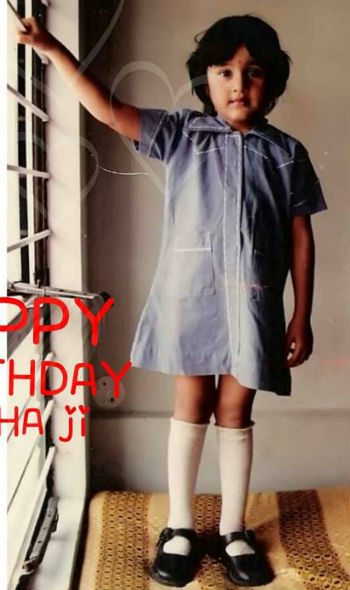 Rekha Childhood photo
She married Sandesh an Engineer & has two children, son named Sohan & daughter Nidhi, her young daughter Nidhi & Son Sohan made a cute appearance on screen in the Bigg Boss reality show.
She wanted to become an IPS officer, she modelled for few advertisements before turning into an actress, she was also a sports enthusiast, she likes cycling, climbing, kayaking and fencing.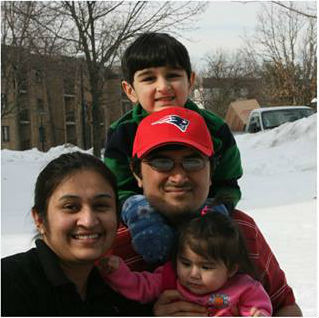 Rekha Family: Son Sohan, Daughter Nidhi & Husband Sandesh
Film Career:
Rekha made her debut through Sunil Kumar Desai directed film "Sparsha"(2000), in which she appeared alongside Kiccha sudeep. Sparsha was a huge hit, she became a sensation overnight. Her next role was in Majestic (2002) alongside Darshan, After that she made a brief appearance in the movie Santhosha (2004).
She took a long break from the camera after marriage, she has acted in 2 movies which are to be released in 2017, ShivarajKumar starrer Srikanta & Devravne Budu Guru directed by her Bigg Boss house mate Pratham are her next movies in line.
Bigg Boss kannada 2016: She is a participant in the Bigg boss kannada show which is anchored by her former co-star Sudeep. An interesting re meet. She is one of the 14 contestants along with Sheetal shetty, Niranjan Deshpande ,Shalini, Kavya Shastri, Sanjana Chidanand, Kirik Keerthi, Malavika Avinash, Bhuvan Ponnanna, Chaitra, Vanishree, Dodda Ganesh, Pratham, Karunya Ram and Mohan Shankar.
She is one of the final hopefuls, she has been a friendly and decent contestant, viewers have liked her a lot.
There is more here: Sparsha Rekha