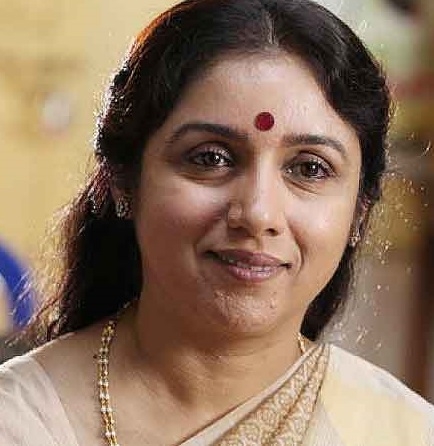 Revathy
Revathy (1966-0) is a
Bollywood
Actress
known for the movies
2 States
(2014)
Date Of Birth
8 July 1966
Age
56 years 11 months 1 days
Place Of Birth
Kochi, Kerala, India
Husband
Suresh Chandra Menon(cinematographer. (m.1986–2002) (Divorced in 2013))
Daughter
Mahee((adopted daughter in 2012))
Sister
Bindu
Cousin
Geetha Vijayan(Malayalam actress)
Official Website
http://revathy.com
Biography
Asha Kutty, known by stage name Revathi, is an Indian film actress and film director, who predominantly appears in Tamil, Malayalam, and Telugu films.

Apart from films, Revathi has been involved in a variety of social organisations, the most notable being the Banyan, Ability foundation, Tanker foundation and Vidyasagar, and has also served as a member of several film festivals including the Chennai International Film Festival and the International Film Festival of India.
Interesting Facts and Trivia
[
Top ⇑
]
The husband and wife don't have any children. However following differences between them, they started living separately from 2002.
In order of languages in which she acted the most to least number of films.
Revathy: Filmography (1)
List By: