Biography
Shanvi Srivastava is a South Indian actress who has acts in Telugu, Kannada, Tamil Films.
Childhood, Family & Personal Life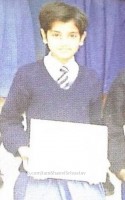 Shanvi srivastava childhood photo
Shanvi Srivastava was born on Tuesday, 8 December 1992 in Varanasi, Maharashtra to Meena Srivastava (Mother). She has a sister Vidisha Srivastava (born 1986) who is also an actress in the South Indian films. Vidisha has acted in Tamil, Telugu, Kannada, Malayalam movies. She has a niece & a nephew.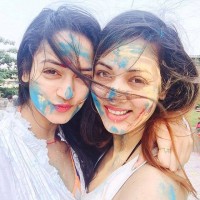 Shanvi Srivastava with her sister Vidisha srivastava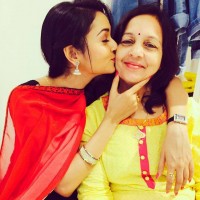 Shanvi Srivastava with her mother Meena srivastava
Education:
School: She completed her high school in Children College in Azamgarh.
Graduation: Shanvi studied in Thakur College of Science and Commerce in Mumbai for her graduation degree in commerce (B.Com)
Post Graduation: She is doing her M.B.A in Mumbai.
Movie Career
Telugu debut: Shanvi Srivastava made her debut through the Telugu movie Lovely (2012), a romantic drama directed by B. Jaya with Aadi and herself in the lead.
Kannada Debut: Shanvi entered Kannada movie industry through the comedy film Chandralekha(2014) directed by Om Prakash Rao with Chiranjeevi Sarja in the lead. The Telugu original of this movie had Nanditha in the lead, her failure to take up this project allowed Shanvi to make her debut.
Tamil film Varaipadam is under shooting, it will mark her debut in Tamil.
She was linked with her "Lovely" co-star Aadi, to which Shanvi says "I know people cook up these things when you work with the same actor again."
TV Appearances
She made a TV appearance on the Kannada show "Mathu Kathe Vinay Jothe", where she shared time having casual conversations about life & career.