Parul Yadav
Parul Yadav (1982-0) is a
Kannada
Actress
known for the movies
Uppi 2
(2015),
Shravani Subramanya
(2013),
Nandeesha
(2012)
Other Names
Pavithra
Date Of Birth
5 June 1988 (Age: 28 years 11 months 24 days)
Place Of Birth
Mumbai, Maharashtra
Favorite Actor
Amitabh Bachchan
Twitter Profile
https://twitter.com/TheParulYadav
Wiki Page
https://en.wikipedia.org/wiki/Parul_Yadav
Facebook Profile
https://www.facebook.com/iamparulyadav/
Hair color
Black
Eye color
Black
Debut Movies
Dreams (2004)(Tamil) , Meri Aaghosh Mein (Hindi)(Hindi)
Official Website
http://www.parulyadav.com/
Favorite Actress
Kareen Kapoor Khan
Favorite Movie
Bhag Milka Bhag
Favorite Color
Pink
Role Model
Dhirubhai Ambani, Saurav Ganguly, Puneeth Rajkumar
Favorite Food
Mother's Food
Favorite Dress
Half Saree
Favorite Country
Switzerland
Height
5 feet 5 inches (1.65 m)
Weight
63 kg or 138 lbs
Instagram Profile
https://www.instagram.com/theparulyadav/
Sister
Hetal Yadav(actress)
Mother Tongue
Hindi

Biography

Parul Yadav is an Indian TV & film actress, model, who has acted in South Indian films, primarily in Kannada & in Hindi Television serials. She is also a trained and accomplished dancer.

Childhood, Family, Personal Life

Parul Yadav was born Saturday, 5 June 1982 in Mumbai, Maharashtra, India.


Parul Yadav Teenage photo


parul yadav with mother celebrating birthday

TV & Film Career

Parul was a model before entering the TV & Films. Parul has modelled for sarees of "Kalamandir".

TV debut: She made her TV debut through Bhagyavidhaata (2009-) a Hindi TV serial set in Bihar, where she played the role of Poonam Prasad.

TV Shows:

Bhagyavidhaata (2009-): A family Drama Set in Rural Bihar, Parul played the role of Poonam Prasad, A member of one of the 2 families story was based on.
Comedy Ka Maha Muqabala (2011): A comedy reality show aired on STAR Plus, Parul was part of the team "Raveena Ke Mohre".
Darr Sabko Lagta Hai (2015 - ) - A horror fiction television series on &TV, Parul appeared in te ninth season.
Maja Talkies (2015): She was a guest on the Kannada weekend comedy show while promoting for her movie.

Movie Debut: Parul made her debut into movies through Tamil/ Malayalam romantic movie Dreams (2004) starring Dhanush and Diya, directed by Kasthuri Raja.

Kannada Debut: Parul Yadav's big break came through Kannada Comedy super hit movie Govindaya Namaha(2012) , the movie was directed by Pavan Wadeyar & the cast included Komal Kumar, Rekha Vedavyas, Dattatreya. The Song "Pyarge Agbuttaite" was a super hit of the year, made her popular among the Kannada viewers.

She has acted in many more Kannada movies like Killing Veerappan, Jessie, Vaastu Prakaara, Uppi 2, Aatagara, Shivajinagara, Bacchan, Shravani Subramanya, Govindaya Namaha, Nandeesha.

Malayala Movies: Parual has acted in Malayalam movies like Krithyam(2005), Bullet(2008) & Black Dalia(2009). She acted with super star Prithviraj in Krithyam.

Killing Veerappan (2016) is one the highlights of her movie, the movie was made in Kannada by Ram Gopal Varma, the dubbed versions were released in Tamil, Telugu & Hindi as well.

She has acted opposite many South Indian stars like Dhanush, Prithviraj, Shivarajkumar and Sudeep.

Awards & Nominations

2012: Best Debutant Award for her role in Govindaya Namaha (South Indian International Movie Award at Dubai)
2012: Promising Newcomer Award (Bangalore Times)
2012: Best Female Actor nomination (Udaya Awards)
2012: Lux Glamour Icon of the Year award (Suvarna TV channel)
2014: Best Supporting Actress Award for Bacchan ( South Indian International Movie Award)
2014: Best Supporting Actress Nomination for Bacchan (61st Filmfare Awards South.)
2016: Best Actress award- Won for Aatagara (2015) (Filmfare Awards)
2016: Rising Sensation Of The Year award won (South Scope awards)

Interior Designing

Parul is a high end interior designer by profession. Her company takes up interior designing projects for Corporates, Celebrities & Socialites. She has designed the interiors of fellow actress Tisca Chopra's residence & Mika Singh's residence is on offer. She has continued the profession even while appearing in the films, she wants to keep it that way at least until marriage.
Parul Yadav: Photos, Pictures
(
All Parul Yadav Photos
)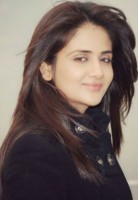 Parul yadav

Parul yadav with mother celebrating birthday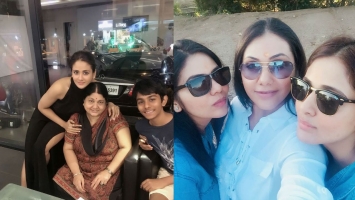 Parul yadav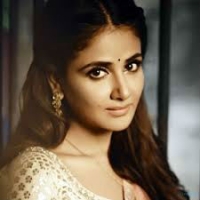 Parul yadav
Parul Yadav: Videos

Pyarge aagbittaite song from govindaya namaha
Parul Yadav: Filmography (10)
(
All Parul Yadav Movies
)
List By:
2016
Killing Veerappan[Actress(Shreya, STF spy / informer)]
A 2016 Kannada Action, Biography movie by Ram Gopal Varma starring: Shivarajkumar, Parul Yadav, Yagna Shetty
2016
Jessie[Actress(Nandini)]
A 2016 Kannada Drama, Horror movie by Pavan Wadeyar starring: Kiran, Sathyanna, Srinivas Kunigal
2015
Vaastu Prakaara[Actress(Lawyer Nirmala)]
A 2015 Kannada Comedy, Drama movie by Yogaraj Bhat starring: Rakshit Shetty, Ananth Nag, Parul Yadav
2015
Uppi 2[Actress(Sheela)]
A 2015 Kannada Drama movie by Upendra starring: Upendra, Kristina Akheeva, Shobhraj
2015
Aatagara[Actress(Mallika(actress))]
Aatagara(Player). A 2015 Kannada Crime, Drama movie by K M Chaithanya starring: Chiranjeevi Sarja, Parul Yadav, Meghana Raj
2014
Shivajinagara[Actress]
A 2014 Kannada Action, Crime movie by P N Sathya starring: Duniya Vijay, Avinash, Ashish Vidyarthi
2013
Bacchan[Actress(Anjali)]
A 2013 Kannada Action, Drama movie by Shashank starring: Sudeep, Jagapathi Babu, Bhavana Menon
2013
Shravani Subramanya[Actress]
A 2013 Kannada Drama, Romance movie by Manjunath Swaraj starring: Golden Star Ganesh, Amulya, Ananth Nag
2012
Govindaya Namaha[Actress(Mumtaz)]
A 2012 Kannada Drama, Romance movie by Pavan Wadeyar starring: Komal Kumar, Rekha Vedavyas, Parul Yadav
2012
Nandeesha[Actress(Sonia)]
A 2012 Kannada Drama, Family movie by Om Saiprakash starring: Komal Kumar, Parul Yadav, Srinivasamurthy
Interesting Facts and Trivia
[
Top ⇑
]
She has acted in Kannada, Tamil & Malayalam movies so far.
She is an activist & a philanthropist, she helps people whenever she is free, one such example is her particiaption in distributing free blankets to BBMP Pourakarmikas with Bharatinagar Residents Association.
In January 2017 while on walking in Jogeshwari, Mumbai. She was attacked by a pack stray dogs and she was hurt, she was hospitalized for the treatment
Parul's official website was launched by Director Pawan Wodeyar on 18th Oct 2013
She thinks "Item Songs" are derogative of women, however she choose to appear in one for the team which produced her first hit movie "Govindaaya Namaha", she calls it gratitude towards those who helped her get success.
She has a pet dog named Pluto
She is an eye donor (registered for future) and encourages Eye donation. She attends events to rise awareness as the ones conducted by Agarwal's Eye hospital.
Bachchan was one of the big budget movies, she let 4 offers go for the sake of Bachchan, she eventually won the best actress award for her role in the movie.
She is an early riser.
Govindaaya Namaha was the most successful movie of the year, the song "Pyarge Agbuttaite" form the movie in which she appeared was the most popular & downloaded song of the year.
she was a guest in a Telugu Talk show Talk2Me(2016)
She is a self confessed Talkative person & gadget freak. She is active on Facebook & Twitter
She has a Manager in Bangalore named Manjunath.
She was the brand ambassador for "Telugu Warriors" Team in the Celebrity Cricket League in 2012.
Her red carpet outfit, designed by Nishka Lulla, was talk of the fashion industry.
She likes to go on family trips
She was listed as one of the "Most Desirable South India Actresses -2013" by the Times of India.
She walked the ramp for the ace fashion designer Shravan Kumar
Govindaya Namaha collected more than 10 Crores and ran for more than 100 Days in many centers.
Bachchan collected more than 15 Crores in the first 50 Days.
Quotes
[
Top ⇑
]
When people heard that I was working with Komal, they told me that I had lost it. However, I went ahead with the project. Today, it is a slap on all those faces who told me that I had made the wrong choice.
The film industry is about 60 percent luck and 40 percent hard work