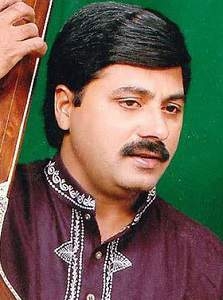 Ravindra Soragavi
Ravindra Soragavi is a
Kannada
Singer
known for the movies
Banadi
(2014),
Goolihatti
(2015),
Rathavara
(2015)
Place Of Birth
Bagalkot, Karnataka
Official Website
http://ravindrasoragavi.blogspot.com
Teachers
Pandit Sri. Arjunsa Nakoda , Balachandra Nakoda
Biography
Ravindra Soragavi is a Hindustani classical and light music vocalist, originally from Mahalingapur, Bagalkot district, Karnataka. he has been giving thousands of programs all over India. he started his career in 1984 and became "B High" grade AIR artist in 1987. He has served as member of "Karnataka Sangeeta and Nrutya Academy".
Ravindra Soragavi: Filmography (8)
(
All Ravindra Soragavi Movies
)
List By: