Madhu Ambat
Madhu Ambat (949-0) is a
Kannada, Sanskrit
Cinematographer
known for the movies
Tabarana Kathe
(1988),
Madhvacharya
(1986),
Phaniyamma
(1983)
Date Of Birth
6 March 949
Age
Place Of Birth
Ernakulam, Kerala
Father
Prof K.Bhagyanath
Mother
Ambat Sulochana
Grandfather
Ambat Sivarama Menon
Sister
Vidhubala(actress)
Debut Movie
1:1.6 An Ode to Lost Love(as director)
Biography
Madhu Ambat is an Indian cinematographer. With a wide variety of films under his belt he is one of the most experienced cinematographers in the Indian cinema industry. Noted for his lighting techniques, he has shot a number of award-winning films. He is quite well known for his amazing work in films such as Amaram, Anjali, Makaramanju etc. He currently resides in Chennai, Tamil Nadu. He has won the National Film Award for Best Cinematography thrice.
Madhu Ambat: Photos, Pictures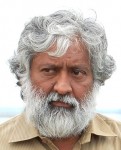 Madhu ambat

Madhu ambat, the man behind the camera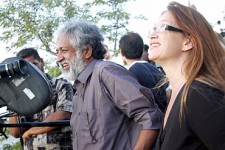 Madhu ambat in selvaraghavan's movie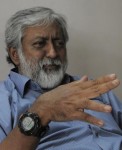 Madhu ambat
Interesting Facts and Trivia
[
Top ⇑
]
He has won 3 national awards and many state awards
He is a graduate and holds a diploma from the Film Institute of India, Poona, from where he passed out in 1970, securing a gold medal.
Madhu Ambat: Filmography (9)
(
All Madhu Ambat Movies
)
List By: