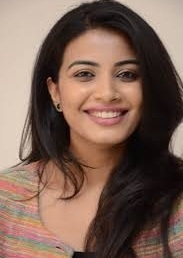 Kavya Shetty
Kavya Shetty is a
Kannada
Actress
known for the movies
Zoom
(2016),
Ishtakamya
(2016),
I Am In Love
(2013)
Other Names
Kavya M Shetty
Date Of Birth
10 June
Age
Place Of Birth
Mangalore, Karnataka
Height
1.7 m
Facebook Profile
https://www.facebook.com/IAmKavyaShetty/
Instagram Profile
https://www.instagram.com/kavyashettyofficial/
Twitter Profile
https://twitter.com/iamkavyashetty
Biography
Kavya Shetty is an Indian film actress and model. Starting her career as a fashion model, she took part at the 2011 Femina Miss India beauty pageant. She went on to work as a commercial model, before venturing into acting, debuting in the 2013 Kannada film Nam Duniya Nam Style directed by Preetham Gubbi.
Kavya Shetty: Filmography (4)
List By: