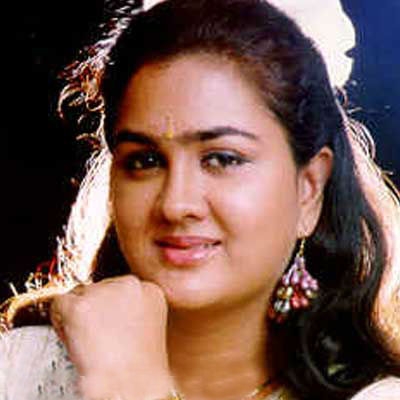 Urvashi
Urvashi (1969-0) is a
Kannada
Actress
known for the movies
Rama Shama Bhama
(2005),
Prema Loka
(1987),
Habba
(1999)
Name
Urvashi (ഉർവ്വശി)
Other Names
Kavitha Ranjini
Date Of Birth
24 October 1969
Age
53 years 11 months 3 days
Place Of Birth
Trivandrum, Kerala
Mother
Vijayalakshmi
Sisters
Kalpana , Kalaranjini(actress)
Father
Chavara V.P.Nair
Brothers
Kamal Roy , Prince
Wiki Page
https://en.wikipedia.org/wiki/Urvashi_(actress)
Birth Name
Kavitha Ranjini
Occupation
Actress, Script Writer, Producer, TV Anchor
Husbands
Manoj K. Jayan((2000–2008) (Divorced)) , Shivaprasad((2013–present))
Education (Primary)
Fort Girl's Mission High School, Thiruvananthapuram
Education (High School)
Corporation Higher Secondary School, Kodambakkam
Son
Ishaan Prajapathi(born 2014)
Daughter
Tejalakshmi(daughter of Manoj K. Jayan)
Debut Movies
Kathirmandapam(Malayalam, child artist) , Thodarum Uravu(as lead actress) , Magalir Mattum(2017)(as singer)
Debut Song
Carratu Pottazhaga
Biography
Urvashi, is an Indian film actress and producer. She was a lead actress in her youth then changed to supportive roles. She has worked in Malayalam, Tamil, Telugu, Kannada films
Urvashi: Photos, Pictures
(
All Urvashi Photos
)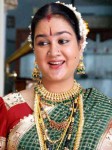 Urvashi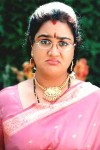 Urvashi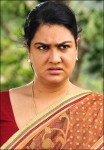 Urvashi

Urvashi
Interesting Facts and Trivia
[
Top ⇑
]
Urvashi's birth name is Kavitha Ranjini, she changed it when she entered films.

She has acted with super stars of South India viz. Kamal Haasan, Rajnikanth, Vishnuvardhan, Ambareesh, Mohan Lal, Mammooty, Ravichandran

Her role in the movie Achuvinte Amma (2005) won her the National Film Award for the supporting role.

At the age of 13 she was already appearing as the lead actress, she started as a lead actress in the movie Thodarum Uravu against Karthik

She has acted in over 500 films in Malayalam,Telugu,Kannada,Tamil, Hindi languages

Her younger brother Prince committed suicide at the young age of 17.

Urvashi is a writer as well, she has written movies like Ulsavamelam, Pidakkozhi Koovunna Noottandu

Urvashi started her career as a child artist at the age of 10 in 1979

According to Urvashi she started drinking alochol after she got married to Manoj

She has won Kerala state best actress award 5 times.
Urvashi: Filmography (31)
(
All Urvashi Movies
)
List By: