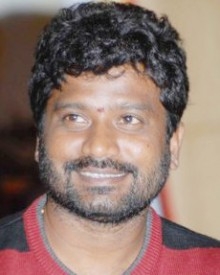 Prem
Prem (1978-0) is a
Kannada
Singer, Writer, Director
known for the movies
Excuse Me
(2003),
Kariya
(2003),
Marujanma
(2008)
Other Names
Bore Gowda
Date Of Birth
22 October 1978
Age
45 years 1 months 9 days
Place Of Birth
Mandya, Karnataka
Wife
Rakshita(actress;m. 2007)
Birth Names
Kiran Kumar , Bore Gowda
Residence
Bangalore, Karnataka
Son
Surya
Wiki Page
https://en.wikipedia.org/wiki/Prem_(film_director)
Occupation
Film director, actor, playback singer, lyricist
Debut Movies
Kariya(as director) , Ee Preethi Yeke Bhoomi Melide(as actor)
Father
Rajappa Gowda
Mother
Bhagyamma Gowda
Biography
Prem is a film director and actor in the Kannada films. He is also an occasional singer and lyricist. He is considered one of the star directors in Kannada film industry. Making his debut in the 2003 released Kariya, he directed back-to-back three successful films and is popularly addressed as Hatrick Director. He made his acting debut in Preethi Yeke Bhoomi Melide in the year 2008.
Prem: Photos, Pictures
(
All Prem Photos
)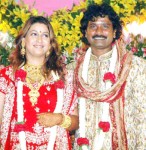 Rakshita prem wedding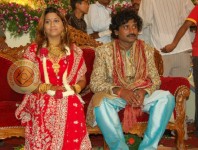 Rakshita prem wedding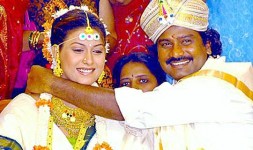 Rakshita prem wedding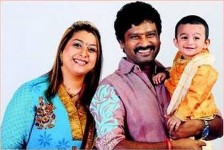 Rakshita family: rakshita, prem and their son surya
Prem: Filmography (15)
(
All Prem Movies
)
List By:
| | |
| --- | --- |
| 2016 | Tharle Nan Maklu[Playback Singer] |
| 2016 | Jai Maruthi 800[Executive Producer] |
| 2015 | DK[Actor(DK),Writer (Lyrics),Playback Singer] |
| 2015 | Muddu Manase[Playback Singer] |
| 2013 | Jatayu[Playback Singer] |
| 2013 | Dasvala[Actor(Sathya)] |
| 2012 | Prem Adda[Writer (Lyrics),Playback Singer] |
| 2011 | Jogayya[Director,Writer (story),Writer (Screenplay),Writer (Lyrics),Playback Singer] |
| 2009 | Raaj the Showman[Director,Writer (story),Writer (Screenplay),Writer (Lyrics),Playback Singer] |
| 2008 | Marujanma[Writer (Lyrics),Playback Singer] |
| 2007 | Ee Preethi Eke Bhoomi Melide[Actor(Chandru),Director,Writer (story),Writer (Screenplay),Writer (Lyrics),Playback Singer] |
| 2005 | Encounter Dayanayak[Writer (Lyrics)] |
| 2005 | Jogi[Director,Writer (story),Writer (Screenplay),Writer (Lyrics),Playback Singer] |
| 2003 | Kariya[Director,Writer (story),Writer (Screenplay)] |
| 2003 | Excuse Me[Director,Writer (story),Writer (Screenplay),Playback Singer] |