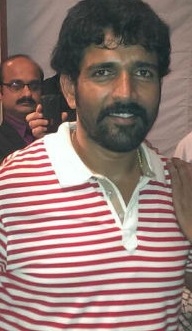 Ravi Varma
Ravi Varma is a
Bollywood
Actor
known for the movies
Jai Ho
(2014)
Other Names
RaviVarma, Action Director Ravi Varma,
Occupation
Action Director
Twitter Profile
https://twitter.com/stuntraviverma
Biography
Ravi said he is all set to choreograph action sequences for the SRK-starrer Happy New Year and Ajay Devgn film Action Jackson. He has been also approached by the team of Farhan Akhtar's new film.

Kannada film stunt master, Ravi Verma, is become popular in Bollywood. After directing action sequences for Salman Khan's Jai Ho and Shahid Kapoor's R... Rajkumar, Ravi will direct action sequences for Shah Rukh Khan and Ajay Devgn
Ravi Varma: Photos, Pictures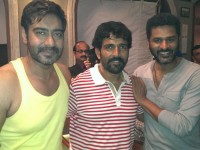 Ravi verma on the sets of action jackson with prabhu deva and ajay devagan.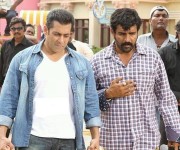 Salman khan with ravi varma for action shooting of jai ho movie.
Ravi Varma: Videos

Salman Khan's Jai Ho Action Scenes By Action Director Ravi Verma.
Ravi Varma: Filmography (2)
List By:
2016
Dictator[Actor(Shruthi\'s husband)]

2014
Jai Ho[Actor(Children Kidnaper\'s Head (as K. Ravi Varma))]
A 2014 Hindi Action movie by Sohail Khan starring: Manish Khanna, Suved Lohia, Santosh Shukla
Interesting Facts and Trivia
[
Top ⇑
]
He is a Kannada film stunt master Ravi Verma.