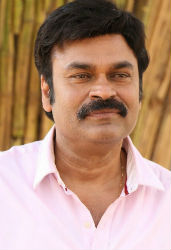 Other Names
Konidela Nagendra Babu
Date Of Birth
29 October 1961 (Age: 55 years 6 months 28 days)
Place Of Birth
Mogalthur, Andhra Pradesh
Brothers
Chiranjeevi(Actor, Elder) , Pawan Kalyan(Actor, Younger)
Height
5 feet 9 inches
Daughter
Niharika Konidela
Son
Varun Tej Konidela
Nephew
Ram Charan
Debut Movies
Rakshasudu(1986)(as Actor) , Rudraveena(1988)(as Producer)
Wiki Page
https://en.wikipedia.org/wiki/Nagendra_Babu
Father
Konidela Venkat Rao
Mother
Anjana Devi
Facebook Profile
https://www.facebook.com/NagendraBabuPage/
Biography
Nagendra Babu is a Telugu film actor and producer. He acts mainly in supporting roles and villain roles, he has also appeared in lead roles in few of the movies.

He is the brother of super stars of Tollywood: Chiranjeevi and Pawan Kalyan
Nagendra babu: Photos, Pictures
(
All Nagendra babu Photos
)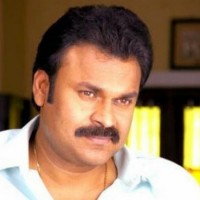 Nagendra babu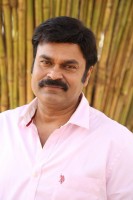 Nagendra babu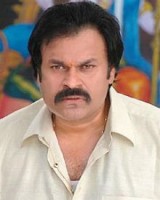 Nagendra babu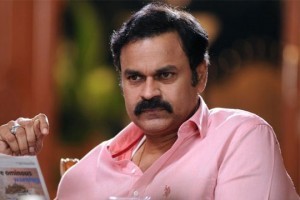 Nagendra babu
Nagendra babu: Filmography (3)
List By:
2016
Soggade Chinni Nayana[Actor(Yama)]

1999
Habba[Actor]
Habba(Festival). A 1999 Kannada Comedy, Drama movie by D Rajendra Babu starring: Vishnuvardhan, Ambareesh, Devaraj
1997
Dhairya[Actor]
Dhairya(Courage). A 1997 Kannada Action, Drama movie by Ha Su Rajashekar starring: Saikumar, Nagendra babu, Mandar
Interesting Facts and Trivia
[
Top ⇑
]
He has quite an astonishing facial resemblence with his elder brother and super star Chiranjeevi

He frequently appears on TV as well, notable appearance includes being judge on the show Jabardasth, aired on ETV.

Nagendra Babu was disappointed at his younger brother Pawan Kalyan during the elections for his absence at the party events

He owns a production company named Anjana Productions.