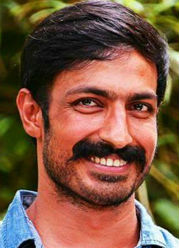 Other Names
Srihari
Date Of Birth
5 April 1982
Age
41 years 7 months 26 days
Place Of Birth
Coimbatore, Tamil Nadu
Mother Tongue
Malayalam
Wiki Page
https://en.wikipedia.org/wiki/Harish_Uthaman
Debut Movie
Thaa (2010)
Height
6 ft 1 in (183 cm)
Twitter Profile
https://twitter.com/harishuthaman
Facebook Profile
https://www.facebook.com/actorharishuthaman/
Languages Known
Malayalam, Tamil, Telugu, Hindi, English
Favorite Sports
Basketball
Biography
Harish Uthaman is an Indian film actor who appears frequently in South Indian cinemas of Tamil, Telugu and Malayalam languages. He is known for acting in negative roles.
Harish Uthaman: Photos, Pictures
(
All Harish Uthaman Photos
)

Harish uthaman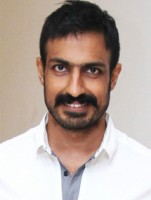 Harish uthaman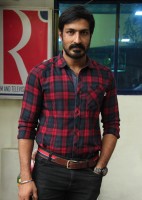 Harish uthaman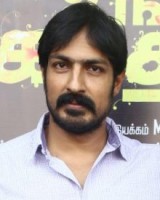 Harish uthaman
Interesting Facts and Trivia
[
Top ⇑
]
Harish's has worked as cabin crew with Paramount Airways, later with British Airways for 3 years. He worked in a commercials company before coming to Cinema.
Harish Uthaman: Filmography (3)
List By:
Quotes
[
Top ⇑
]
I don't think height matters for people who perform

I am super happy with whatever I am getting. I am getting lead roles also and don't want to make a mistake choosing a wrong script

I love sports, have been playing Basketball for 17 years, I still play over the weekend in Chennai.

I don't like the term hero, I believe in the script, character.