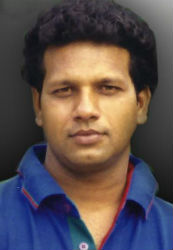 Other Names
D. C. Srivastav
Date Of Birth
9 August 1967
Age
53 years 5 months 14 days
Place Of Birth
Himaytnagar, Hyderabad, Telangana
Residence
Hyderabad, Telangana
Height
5 feet 5 inches (1.65 m)
Mother Tongue
Hindi
Education (Graduation)
Osmania University(1995)
Wiki Page
https://en.wikipedia.org/wiki/Dheer_Charan_Srivastav
Mother
Pushpa Srivastav
Education(School)
Daffodils School
Education (High School)
St.Anthony's High School, Hyderabad(1985)
Nickname
Ismail Bhai
Wife
Sangeeta Srivastav(m.1999)
Facebook Profile
https://www.facebook.com/ismailbhai
Languages Known
Hindi, Telugu, English, Urdu
Twitter Profile
https://twitter.com/dheer3/
Biography
D. C. Srivastav is an Indian character actor, comedian and dialogue writer who works in Telugu films
Dheer Charan Srivastav: Photos, Pictures
(
All Dheer Charan Srivastav Photos
)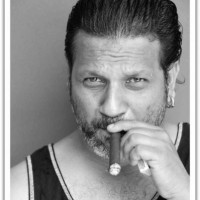 Dheer charan srivastav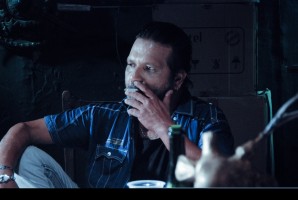 Dheer charan srivastav

Dheer charan srivastav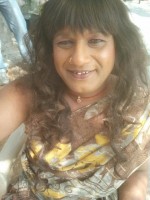 Dheer charan srivastav
Interesting Facts and Trivia
[
Top ⇑
]
Dheer Charan worked as a Network Marketing Manager before appearing in the movies.

His character Ismail Bhai became so popular that it has stuck as his nickname, a series of movies have come with him playing the popular Ismail Bhai character

My father was a great actor, I think I learnt acting from him and I was unaware about it

He founded Team Works Pictures

Dheer is popular for his comic role in The Angrez (2006).

Dheer acts in Deccani Urdu, Bollywood, Tollywood Films.

He has won Best Deccani Urdu Comedian Award for his role in Angrez(2006)

He is recognized for his Hyderabadi dialect.

His mother taught him Hindi, his father was an actor.
Dheer Charan Srivastav: Filmography (1)
List By: