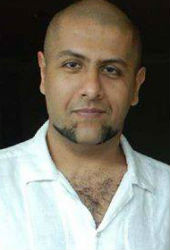 Vishal Dadlani
Vishal Dadlani (1973-0) is a
Kannada, Bollywood
Singer,
known for the movies
Hasee Toh Phasee
(2014),
Ninnindale
(2014),
Andar Bahar
(2013)
Name
Vishal Dadlani (विशाल दादलानी)
Date Of Birth
28 June 1973
Age
47 years 9 months 22 days
Place Of Birth
Mumbai, Maharashtra
Education (Graduation)
H.R. College of Commerce and Economics
Wife
Priyali Dadlani
Occupation
Film Score Composer
Favorite Actor
Shahrukh khan
Mother Tongue
Sindhi
Education(College)
Jai Hind college
Hair color
Black
Eye color
Black
Religion
Hinduism
Social Media Profile
https://en.wikipedia.org/wiki/Vishal_Dadlani
Education (High School)
Hill Grange High School, Mumbai
Debut Movie
Jhankaar Beats (2003)
Twitter Profile
https://twitter.com/VishalDadlani
Facebook Profile
https://www.facebook.com/vishaldadlaniofficial/
Height
5 feet 7 inches(170cm)
Mother
Reshma Dadlani
Weight
80kg
Biography
Vishal Dadlani is an Indian singer, song-writer, music record producer, composer, lyricist, performer, actor.
Vishal Dadlani: Photos, Pictures
(
All Vishal Dadlani Photos
)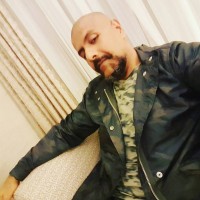 Vishal dadlani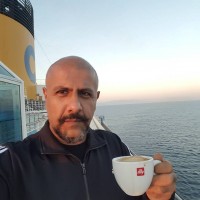 Vishal dadlani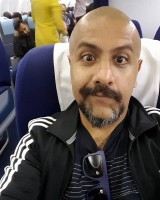 Vishal dadlani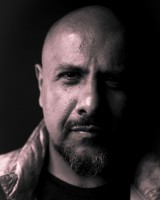 Vishal dadlani
Interesting Facts and Trivia
[
Top ⇑
]
Raghu Dixit from Mysore became a super hit after he was introduced by Vishal-Shekhar

Vishal has been a judge in singing competition shows like Sa Re Ga Ma Pa, Indian Idol Junior, The Stage, Jo Jeeta Wohi Super Star, Amul Star Voice of India Mummy Ki Superstars, Indian Idol Junior

Vishal Dadlani filed for divorce from Priyali Kapur in January 2017, they were married from 18 years and have decided to be friendly.

Vishals' team (Pentagram) wonLivewire, the annual competitions at Mood Indigo, it brought them a business deal for an album.

Vishal together with Shekhar has composed music for 60+ movies, 300+ songs and thousands of stage shows.

Vishal often collaborates with colleague Shekhar Ravjiani for music composition, the duo is popular as Vishal-Shekhar, they have been producing music together since 1999.

Vishal was a member of the band Pentagram(1994), he worked as a vocalist and song writer. Other members of the group were Randolph Correia(guitars), Clyde D'souza(guitars), Papal Mane(bass) and Shiraz Bhattacharya(Drums)

Vishal's band Pentagram won rock competitions at IIT Kanpur, IIT Delhi, IIT Bombay that opened their name to the wider world.

Controversies: He is often criticized and ridiculed for his sharp tweets on twitter, he is believed to have apologized 30+ times.

Some of the popular works of Vishal-Shekhar pair are- Dus (2005), Bluffmaster (2005), Om Shanti Om (2007), Bachna Ae Haseeno (2008), Dostana (2008), Anjaana Anjaani (2010), Ra.One (2011), Chennai Express (2013), Happy New Year (2014)

Controversy: Vishal made a tweet in bad taste mocking the Jain monk TarunSagar, later he visited the monk in person and apologized, the monk was very generous in dealings.

AAP and political activism: He is a member and supporter of Aam Admi Party and is often critical of other parties including Modi Govt. which often gets him into arguments and abuses over the net.

Pentagram has won Best Indian Band awards at V Channel awards, and other Music awards like MTV awards etc.
Vishal Dadlani: Filmography (4)
List By: