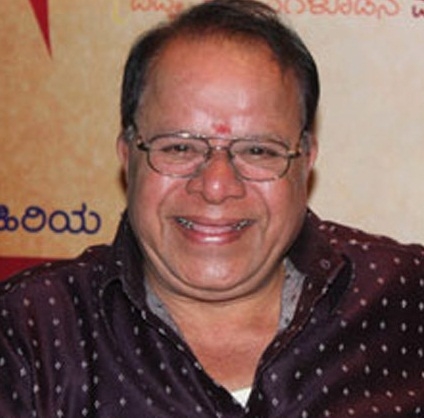 M S Umesh
M S Umesh (1945-0) is a
Kannada
Actor
known for the movies
Swathi Mutthu
(2003),
Raktha Kanneeru
(2003),
Ganeshana Maduve
(1990)
Name
M S Umesh (ಎಂ. ಎಸ್. ಉಮೇಶ್)
Other Names
Master Umesh,Umesh
Date Of Birth
22 April 1945
Age
78 years 5 months 3 days
Place Of Birth
Mysore, Karnataka
Father
A L Sri Kanthayya
Mother
Nanjamma
Biography
A veteran Kannada actor who rose to fame as a child actor/ leading actor in the children movie Makkala Rajya 1960. He career has gone through many ups and downs, he has worked with many talents of the industry and is well respected by the fans and seniors in the industry.
Interesting Facts and Trivia
[
Top ⇑
]
He has acted in over 250 films
M S Umesh: Filmography (400)
(
All M S Umesh Movies
)
List By: