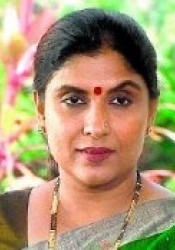 Sripriya
Sripriya is a
Kannada
Actress, Director, Writer
known for the movies
Hasyaratna Ramakrishna
(1982),
Jimmy Gallu
(1982),
Maria My Darling
(1980)
Date Of Birth
5 March
Age
Place Of Birth
Chennai, Tamil Nadu
Husband
Rajkumar Sethupathy(m.1988-; actor)
Daughter
Sneha
Son
Nagarjun
Debut Movies
Murugan Kaattiya Vazhi(as actress) , Malini 22 Palayamkottai(as director)
Education
Church Park convent school, Chennai
Uncles
Natiyakalachakravarthy Padmashri K. N. Dhandayuthapani Pillai , Nadaswara Chakravarthy Shri Rajamanickam Pillai
Twitter Profile
https://twitter.com/sripriya
Biography
Sripriya is an actress who played leading roles in the 1970s and 1980s in South India. She has acted in over 300 films in Tamil, Telugu, Kannada, and Malayalam language films. Over 200 of these are Tamil films.

She has also directed movies in Tamil and Telugu, including the 2014 movie Drushyam in Telugu language.
Sripriya: Photos, Pictures
(
All Sripriya Photos
)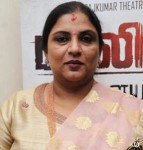 Sripriya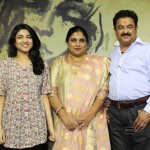 Sripriya and her husband rajkumar with daughter sneha

Sripriya with rajinikanth

Sripriya with her daughter sneha
Sripriya: Filmography (9)
(
All Sripriya Movies
)
List By: