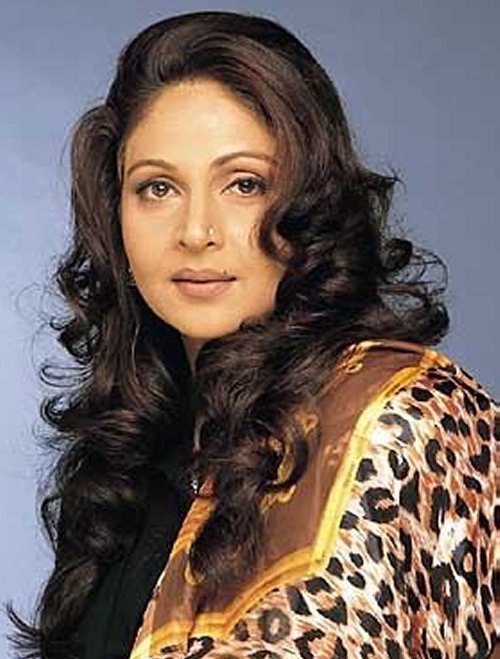 Rati Agnihotri
Rati Agnihotri (1960-0) is a
Bollywood, Kannada
Actress
known for the movies
Kalinga
(1980),
Shaadi Ke Side Effects
(2014),
Purani Jeans
(2014)
Name
Rati Agnihotri (रति अग्निहोत्रि)
Date Of Birth
10 December 1960 (Age: 56 years 5 months 17 days)
Place Of Birth
Mumbai, Maharashtra
Cousin
Atul Agnihotri(actor-writer-director)
Education
Good Shepherd's Convent School
Debut Movie
Puthiya Vaarpugal
Wiki Page
https://en.wikipedia.org/wiki/Rati_Agnihotri
Husband
Anil Virwani(m. 9 February 1985; businessman and architect)
Son
Tanuj Virwani
Sister
Anita Agnihotri(former miss india)
Biography
She is a veteran Indian actress. Her portfolio mainly includes films in Hindi, Tamil, Telugu and Kannada.
Rati Agnihotri: Photos, Pictures
(
All Rati Agnihotri Photos
)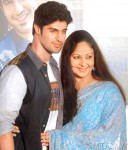 Rati agnihotri with her son tanuj virwani

Rati agnihotri, atul agnihotri, Tanuj Virwani and alvira khan agnihotri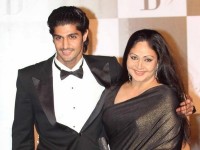 Rati agnihotri with her son tanuj virwani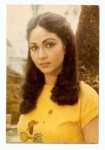 Young rati agnihotri
Rati Agnihotri: Filmography (5)
(
All Rati Agnihotri Movies
)
List By:
2016
Dictator[Actress(Mahima Rai)]

2014
One by Two[Actress(Meenu Sharma)]
A 2014 Hindi Comedy, Drama movie by Devika Bhagat starring: Diwakar Pundir, Yashika Dhillon, Netrapal He-Ra Singh
2014
Shaadi Ke Side Effects[Actress(Trisha\'s Mother)]
A 2014 Hindi Comedy, Romance movie by Saket Chaudhary starring: Ashish Ranglani, Purab Kohli, Ila Arun
2014
Purani Jeans[Actress(Siddarth\'s Mother)]
Purani Jeans(Early jeans). A 2014 Hindi Drama, Romance movie by Tanushri Chattrji Bassu starring: Rati Agnihotri, Param Baidwaan, Kashika Chopra
1980
Kalinga[Actress]
A 1980 Kannada Action, Crime movie by V Somashekhar starring: Vishnuvardhan, Rati Agnihotri, Uday kumar
Interesting Facts and Trivia
[
Top ⇑
]
Besides acting, she devotes time to social causes like cancer and AIDS
Quotes
[
Top ⇑
]
I am a Tamilian at heart, a Punjabi by default.
I am very organised. I think it is a birth defect. I cannot be haphazard even if I try!