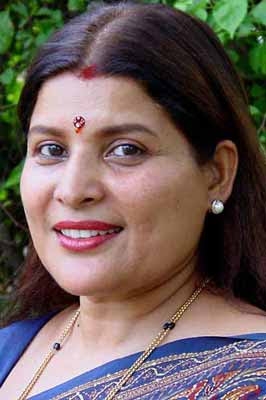 Jayamala
Jayamala (1959-0) is a
Kannada
Actress
known for the movies
Babruvahana
(1977),
Thrimurthy
(1975),
Rowdy Aliya
(2004)
Other Names
Jaimala, Jaimala Prabhakar,Jayamala Ramachandra
Date Of Birth
28 February 1959
Age
64 years 3 months 1 days
Place Of Birth
Dakshina Kannada, Karnataka
Father
G Omaiah(agriculturist)
Mother
Kamalamma(homemaker)
Husbands
Tiger Prabhakar(1st, actor) , H M Ramachandra(2nd, cinematographer)
Daughter
Soundarya Jaimala(actress)
Debut Movie
Daari Tappida Maga(1975)
Biography
Jayamala is a Kannada (Indian) film actress. Her films include Giri Kanye, Shankar Guru, Aaj Ka Ye Ghar, Sampoorna Teerth Yatra, Balak, Spy in Rome, Love and Murder and Harishchandra Taramati. She has also produced the film Aaj Ka Ye Ghar
Jayamala: Photos, Pictures
(
All Jayamala Photos
)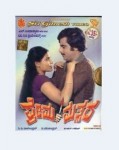 Prema mathsara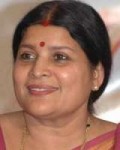 Jayamala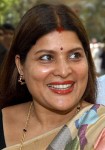 Jayamala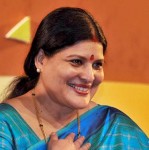 Jayamala
Interesting Facts and Trivia
[
Top ⇑
]
In 2008 Jayamala became the first woman president of Karnataka Film Chamber of Commerce (KFCC).
Jayamala: Filmography (63)
(
All Jayamala Movies
)
List By: