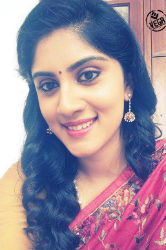 Date Of Birth
6 August 1991
Age
32 years 3 months 27 days
Place Of Birth
Bangalore, Karnataka
Height
5 feet 6 inches (1.68 m)
Favorite Actor
Kamal Haasan
Hair color
Black
Eye color
Black
Mother Tongue
Kannada
Religion
Hinduism
Hobby
Reading
Weight
55kg
Languages Known
Tamil, Telugu, Kannada, Hindi, English
Wiki Page
https://en.wikipedia.org/wiki/Dhanya_Balakrishna
Facebook Profile
https://www.facebook.com/itsmedhanya/
Twitter Profile
https://twitter.com/dhanyabee
Instagram Profile
https://www.instagram.com/dhanyabalakrishna/
Favorite Actress
Kangana Ranaut
Shoe Size
Seven

Biography

Dhanya Balakrishna is an Indian film actress who has appeared in South Indian films, mainly Telugu and Tamil films.

Childhood, Family & Personal Life

Dhanya Balakrishna was born on 6th August, in Bangalore, Karnataka. She was brought up in Bangalore & Chennai. She is the only shild of her parents. She was brought up in joint family with cousins. Her family speaks both Tamil & Kannada at home.


Dhanya Balakrishna childhood photo with her father

She was involved with English theatre while in Bangalore. Her parents wanted her to do Engineering or Medicine she chose Arts.


Dhanya Balakrishna with her sister(cousin)

Education:

School: M.E.S School
High school: Mount Carmel, Bangalore
College: MOP, Vaishnav College for women, Chennai
Graduation: Degree in Psychology, English literature & Economics (B.A),

Career

Movie Debut: 7aum Arivu(2011), a science fiction movie directed by A. R. Murugadoss with Suriya, Shruti Haasan was Dhanya's first movie, she played the role of "Malathi", a friend of Shruti Haasan.

Telugu Debut: Seethamma Vakitlo Sirimalle Chettu, a 2012 Telugu drama directed by Srikanth Addala. Starring Daggubati Venkatesh, Mahesh Babu, Anjal,i Samantha Ruth Prabhu.

Debut as a lead actress: She started playing the lead role with Chinni Chinni Aasa(2013), a Telugu romantic movie.
Dhanya Balakrishna: Photos, Pictures
(
All Dhanya Balakrishna Photos
)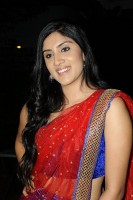 Dhanya balakrishna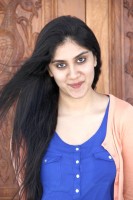 Dhanya balakrishna

Dhanya balakrishna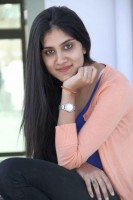 Dhanya balakrishna
Interesting Facts and Trivia
[
Top ⇑
]
Tara Umesh, her model coordinator introduced Shanya to director Murugadoss.

If she gets the chance to pick one from Mahesh Babu & Poer star she likes to pick Power star. Among directors Rajamouli or Trivikram she would pick Rajamouli.

Her favorite actors: Suriya(Tamil), Mahesh Babu(Telugu)

She writes script & she wants to be a director at some point in her career

She used to entertain her family with dancing & acting as a kid.

Star company: Deepike Padukone was her senior in Mount Carmel school, Anushka Sharma was her class mate, Nithya Menon & Dhanya had a common class.

She wants to do a film like Queen (of Kangana Ranaut)

She likes street food very much: Bhel puri, Masala Puri, raw mango with salt & chilli, Guava.

If she becomes a CM: She will clean the country, by giving importance to biodegradable. She will stop Dowry system.

Controversy: She tweeted in disappointment after Royal Challengers Bangalore, her favorite team lost to Chennai Super Kings, she was criticized by Chennai fans and she tweeted that she won't act in Tamil films anymore, she later made peace with it and made a comeback with the movie Raja Rani.

She wants to play varying roles, especially a police officer's role.

She has no film background, she was involved with English play while in Bangalore

Fer father used to tell her stories from Ramayana & Mahabharata as a child, that kindled her interest for stories.

Her likes spending time with her grandmother when in Bangalore.
Dhanya Balakrishna: Filmography (2)
List By:
Quotes
[
Top ⇑
]
I come from a conservative family, at first they were hesitant, they are very supportive of me now, they are very happy with my decision.

Love is the most beautiful feeling in the world, without love , any kind of Love, mother's love, child's love, to country, without that there isn't much to life.

Hyderabad has become my second home, I feel at home here.

I didn't come to films to become a star, I came here to be an actress, I want to be recoginized for talent.

Without dream there isn't much to life, Getting married & having kids is also part of life, one should pursue dreams as well.