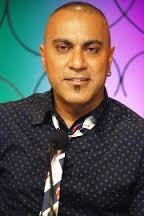 Baba Sehgal
Baba Sehgal (1965-0) is a
Kannada
Singer
known for the movies
Gajakesari
(2014),
Lodde
(2015),
Rambo
(2012)
Name
Baba Sehgal (बाबा सहगल)
Other Names
Harjeet Singh Sehgal, Rap King of India
Date Of Birth
23 November 1965
Age
58 years 0 months 10 days
Place Of Birth
Lucknow, Uttar Pradesh
Star Sign
Sagittarius
Wife
Anju
Inspiration
Kishore Kumar
Residence
Hyderabad, Telangana
Son
Tanveer
Wiki Page
https://en.wikipedia.org/wiki/Baba_Sehgal
Twitter Profile
https://twitter.com/OnlyBabaSehgal
YouTube ID
https://www.youtube.com/channel/UChkrAMITHYtaQ2BwRdG4Lzg
Hair color
Black
Eye color
Black
Mother Tongue
Hindi
Religion
Hinduism
Education (Graduation)
B.E Hons. Chemical Engineering, GB Pant University
Debut Movies
Dilruba (1991)(singer) , Dance Party (1995)(music composer) , Miss 420(actor) , Rudhramadevi(actor-Telugu)
Contact (Email)
babasehgal1@gmail.com
Facebook Profile
https://www.facebook.com/onlybabasehgal/
Partner
Ashima Kalra
Height
5 ffet 11 inches
Weight
84kg
SoundCloud Profile
https://soundcloud.com/babasehgal1
Biography
Baba Sehgal is an Indian rapper, film composer, actor and playback singer, known for his works in Indipop, Telugu cinema, Bollywood and Tamil cinema.
Baba Sehgal: Photos, Pictures
(
All Baba Sehgal Photos
)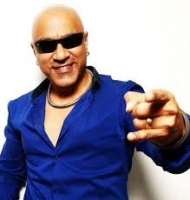 Baba sehgal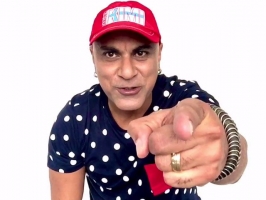 Baba sehgal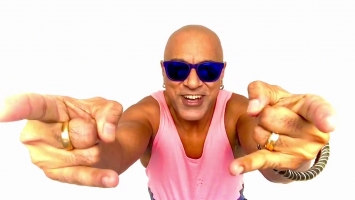 Baba sehgal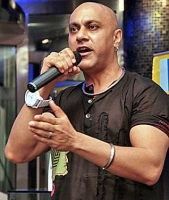 Baba sehgal
Interesting Facts and Trivia
[
Top ⇑
]
He was part of SAB TV comedy series Jugni Chali Jalandhar

He anchored the TV show Santa and Banta news unlimited on Zoom TV

Baba Sehgal appeared on Door Darshan 2 as the presenter of the TV show Superhit Muqabla

Baba Sehgal initially came to light with his Rap album which was played frequntly on MTV India that time.

He has sung around 200 songs in different languages including: Hindi, Tamil, Kannada

He is often found in the middle of controversies, especially in topics related to his love affairs

Baba Sehgal was the first artist from India whose work was aired on MTV Asia

He is been quite popular on Twitter with his witty and humorous tweets.

He has performed in more than 500 concerts in India and away

His remake of Vanilla Ice's Ice Ice Baby as Thanda Thanda Paani was a super hit. He liked the tune and

He has released 22+ albums, they have all been successful

Baba was a contestant in the first edition of Hindi Bigg Boss reality show.
Baba Sehgal: Filmography (9)
(
All Baba Sehgal Movies
)
List By:
Quotes
[
Top ⇑
]
I started rapping in order to survive

life jiyo moment ke liye, kaam karo payment ke liye, pyaar karo sentiment ke liye [Live life for the moment, Work for the payment, Love for the sentiment]

I'm a rebel, I'm not easy, I don't lick a**