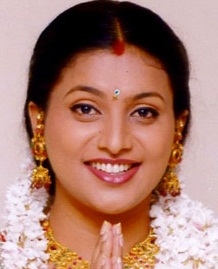 Roja
Roja (1972-0) is a
Kannada
Actor
known for the movies
Grama Devathe
(2001),
Parva
(2002),
Mourya
(2004)
Other Names
Roja Selvamani
Date Of Birth
17 November 1972 (Age: 44 years 6 months 7 days)
Place Of Birth
Tirupati, Andhra Pradesh
Mother
Lalitha
Wiki Page
https://en.wikipedia.org/wiki/Roja_(actress)
Birth Name
Latha Nagaraja Reddy
Husband
R. K. Selvamani(m.10 August 2002)
Brothers
Ramaprasad , Kumarasamy
Father
Nagaraja Reddy
Biography
Roja Selvamani is a South Indian actress and politician. She currently aligns with the YSR Congress party and won as MLA from Nagiri in 2014 general elections.

Roja was born as Sree Latha in 1972 to Nagaraja Reddy and Lalitha in Tirupati, Andhra Pradesh. She was the only girl child with two brothers Kumarasamy and Ramaprasad. Later, the family moved to Hyderabad. She did her Bachelor Degree in Political Science from sri padmavathi university. Roja learnt Kuchipudi and was performing dance before she entered films
Roja: Photos, Pictures
(
All Roja Photos
)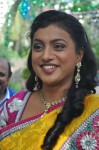 Roja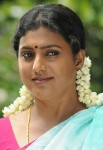 Roja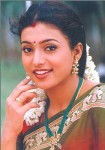 Roja

Roja
Roja: Filmography (12)
(
All Roja Movies
)
List By:
2016
Sri Omkara Ayyappane[Actor]
A 2016 Kannada Drama, Religious movie by Om Saiprakash starring: Master Harshith, Adarsha, Sihi kahi Chandru
2016
Chitram Bhalare Vichitram[Actor(TV anchor)]

2012
Sri Chowdeshwari Devi Mahime[Actor(Choudeshwari)]
A 2012 Kannada Drama, Religious movie by M Ramanna starring: Roja, Ramanna, Bhavyashree Rai
2007
Nali Naliyutha[Actor(Mary)]
Nali Naliyutha(Joyously). A 2007 Kannada Drama, Family movie by M N Jayanth starring: Anirudh, Vidisha Srivastava, Ananth Nag
2004
Mourya[Actor]
A 2004 Kannada Drama movie by S Narayan starring: Puneeth Rajkumar, Meera Jasmine, Devaraj
2002
Parva[Actor(Sudha)]
A 2002 Kannada Drama movie by Sunil Kumar Desai starring: Vishnuvardhan, Prema, Roja
2001
Grama Devathe[Actor(Parvati)]
Grama Devathe(Village Goddess). A 2001 Kannada, Telugu, Tamil Drama, Religious movie by Om Saiprakash starring: Prema, Saikumar, Meena
2001
Sundara Kanda[Actor]
A 2001 Kannada Drama movie by M S Rajashekhar starring: Shivarajkumar, Roja, Sujeetha
2000
Independence Day[Actor]
A 2000 Kannada, Tamil Action movie by A R Ramesh starring: Joe Simon, Mukhyamantri Chandru, Baby Jenniffer
1999
Premothsava[Actor]
Premothsava(Love Fair). A 1999 Kannada Drama, Romance movie by Dinesh Babu starring: Vijayasarathi, Tharakesh Patel, Aravind
1997
Kalavida[Actor]
Kalavida(Artist). A 1997 Kannada Drama movie by V Ravichandran starring: V Ravichandran, Heera Rajgopal, Roja
1993
Gadibidi Ganda[Actor(Neelambari)]
A 1993 Kannada Drama movie by V S Reddy starring: V Ravichandran, Ramya Krishnan, Roja
Interesting Facts and Trivia
[
Top ⇑
]
Roja and Meena resembled each other when younger, and Meena acted as Roja's younger sister in several movies.