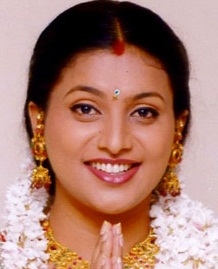 Roja
Roja (1972-0) is a
Kannada
Actor
known for the movies
Grama Devathe
(2001),
Parva
(2002),
Mourya
(2004)
Other Names
Roja Selvamani
Date Of Birth
17 November 1972
Age
50 years 6 months 24 days
Place Of Birth
Tirupati, Andhra Pradesh
Mother
Lalitha
Wiki Page
https://en.wikipedia.org/wiki/Roja_(actress)
Birth Name
Latha Nagaraja Reddy
Husband
R. K. Selvamani(m.10 August 2002)
Brothers
Ramaprasad , Kumarasamy
Father
Nagaraja Reddy
Biography
Roja Selvamani is a South Indian actress and politician. She currently aligns with the YSR Congress party and won as MLA from Nagiri in 2014 general elections.

Roja was born as Sree Latha in 1972 to Nagaraja Reddy and Lalitha in Tirupati, Andhra Pradesh. She was the only girl child with two brothers Kumarasamy and Ramaprasad. Later, the family moved to Hyderabad. She did her Bachelor Degree in Political Science from sri padmavathi university. Roja learnt Kuchipudi and was performing dance before she entered films
Roja: Photos, Pictures
(
All Roja Photos
)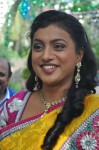 Roja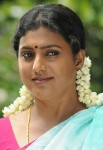 Roja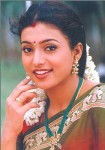 Roja

Roja
Interesting Facts and Trivia
[
Top ⇑
]
Roja and Meena resembled each other when younger, and Meena acted as Roja's younger sister in several movies.
Roja: Filmography (12)
(
All Roja Movies
)
List By: