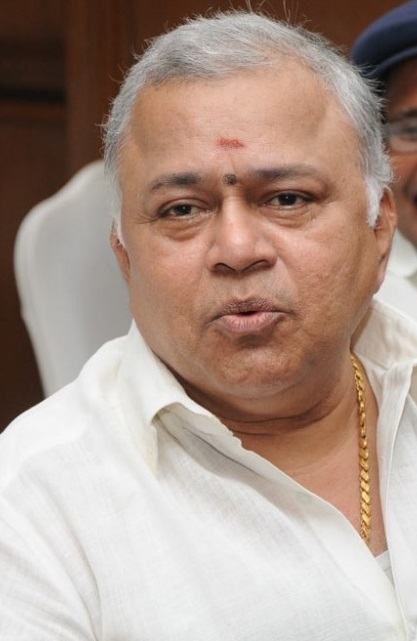 Radha Ravi
Radha Ravi (1952-0) is a
Kannada, Bollywood, Tamil
Actor
known for the movies
Parva
(2002),
Lingaa
(2014),
Rahasya Rathri
(1980)
Other Names
Madras Rajagopal Radhakrishnan Ravi
Date Of Birth
29 July 1952
Age
70 years 1 months 28 days
Sisters
Rani , Rashya , Rathikala
Father
M.R. Radha
Mother
Dhanalakshmiammal.
Brother
M.R.R.Vasu
Biography
Radha Ravi is a Tamil film and television actor, who played supporting roles throughout his career.

He is the son of yesteryear actor, M. R. Radha and the uncle of Vasu Vikram and halfbrother of Raadhika Sarathkumar.

He is a chief member of the South Indian Film Artistes' Association.

He is known for his roles as an antagonist in Tamil films and his current role in the television serial Chellamae.

He is also known for his controversial criticism of other film personalities.
Radha Ravi: Filmography (3)
List By: