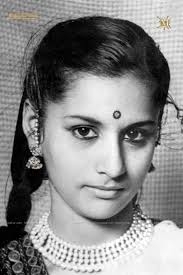 Kanchana
Kanchana (1939-0) is a
Kannada
Actress
known for the movies
Babruvahana
(1977),
Ananda Bhairavi
(1983),
Bhakta Kumbara
(1974)
Other Names
Rachakonda Kanchana, Rachakonda Vasundhara Devi
Date Of Birth
16 August 1939
Age
84 years 1 months 17 days
Place Of Birth
Vijayawada, Andhra Pradesh
Sister
Girija Pandey
Biography
a noted actress of the 1960s and 1970s. She acted in all four South Indian languages: Telugu, Tamil, Kannada, and Malayalam. She has also acted in Hindi films as well

Her father suffered business losses, and she went to work as an Air Hostess to support her family, when she was discovered by the film director C. V. Sridhar on a plane where he was a passenger. He gave the lead role in his film Kaadhalikka Neramillai in 1963 and changed her name to Kanchana

She acted in over 150 films – Tamil, Telugu, Kannada and Hindi, with a successful acting career.
Kanchana: Photos, Pictures
(
All Kanchana Photos
)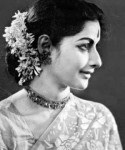 Kanchana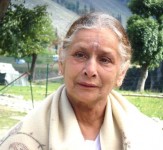 Kanchana actress of yesteryears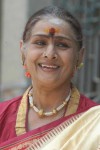 Kanchana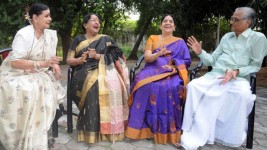 Kanchana, rajashree, sacchu and writer chitralaya gopu
Interesting Facts and Trivia
[
Top ⇑
]
She was presented with the MGR award in 2005. ANR Swarna Kankanam award in 2007
Kanchana: Filmography (41)
(
All Kanchana Movies
)
List By: