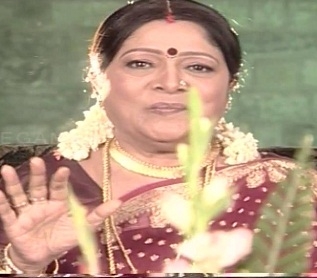 B V Radha
B V Radha is a
Kannada
Actress
known for the movies
Swathi Mutthu
(2003),
Swathi
(1994),
Bangaarada Manushya
(1972)
Name
B V Radha (ಬಿ.ವಿ. ರಾಧಾ)
Other Names
Radha, Rajalakshmi Radha, Bangalore Vijayalakshmi Radha
Husband
K S L Swamy(director)
Biography
She has acted as supporting actress, leading actress and sometimes as a villain too.

She has acted along with the notable names of kannada cinemas: Rajkumar, kalyan kumar, uday kumar ..
B V Radha: Filmography (155)
(
All B V Radha Movies
)
List By: