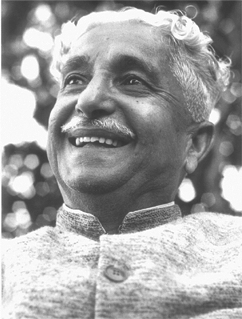 Kuvempu
Kuvempu (1904-1994) is a
Kannada
Writer
known for the movies
Crazy Kutumba
(2010),
Miss Leelavathi
(1965),
Madhu Maalathi
(1966)
Name
Kuvempu (ಕುಪ್ಪಳ್ಳಿ ವೆಂಕಟಪ್ಪ ಪುಟ್ಟಪ್ಪ)
Other Names
Kuppalli Venkatappa Puttappa, K. V. Puttappa
Date Of Birth
29 December 1904
Age
(Age at Death: 89 years 10 months 13 days)
Place Of Birth
Kuppalli, Chikmagalur, Karnataka
Date Of Death
11 November 1994
Place Of Death
Mysore, Karnataka
Mother
Seethamma
Father
Venkatappa Gowda
Sons
K P Poornachandra Tejaswi , Kokilodaya Chaitra
Daughters
Indukala , Tharini
Biography
a Kannada writer and poet, widely regarded as the greatest poet of 20th century Kannada literature. He is the first among eight recipients of Jnanpith Award for Kannada. Puttappa wrote all his literary works using the pen name Kuvempu.

He has penned the Karnataka State anthem Jaya Bharata Jananiya Tanujaate.
Kuvempu: Filmography (24)
(
All Kuvempu Movies
)
List By: