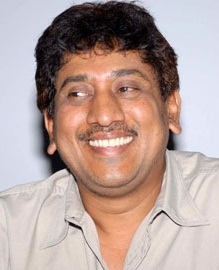 Debut Movie
Shhh
Wiki Page
https://en.wikipedia.org/wiki/Kumar_Govind
Occupation
Film actor, producer, director
Biography
Kumar Govind is an Indian actor and director in the Kannada film industry, known for starring in a few hit films. He has acted in movies such as Shhh! (debut as Hero) and Anuraga Sangama with Ramesh Aravind and Sudha Rani. He is well known for the role of innocent Govindu in Anuraga Sangama. He is known for family oriented movies with strong storyline and hummable music.
Kumar Govind: Photos, Pictures
(
All Kumar Govind Photos
)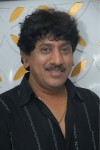 Kumar govind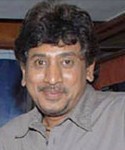 Kumar govind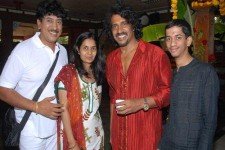 Kumar govind with Upendra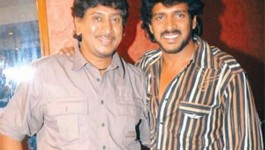 Kumar govind with upendra
Kumar Govind: Filmography (34)
(
All Kumar Govind Movies
)
List By:
| | |
| --- | --- |
| 2015 | Rudra Thandava[Actor(Nagaraj)] |
| 2015 | Master Mind[Actor,Director,Writer (story),Writer (Screenplay),Writer (Dialogue)] |
| 2010 | Sathya[Actor,Director,Writer (story),Writer (Screenplay),Producer,Writer (Dialogue),Stunts] |
| 2009 | Dubai Babu[Actor] |
| 2008 | Thayi[Actor] |
| 2004 | Maha Sambhrama[Actor] |
| 2004 | Kanakambari[Actor] |
| 2003 | Kshaama[Actor] |
| 2002 | Aathma[Actor] |
| 2002 | Mutthu[Actor] |
| 2001 | Amma Nagamma[Actor] |
| 2001 | Chandana Chiguru[Actor] |
| 2001 | Jenu Goodu[Actor] |
| 2001 | Mahalakshmi[Actor] |
| 2001 | Namma Samsara Ananda Sagara[Actor] |
| 2001 | Narahanthaka[Actor] |
| 2001 | Sri Manjunatha[Actor] |
| 2001 | Vande Matharam[Actor] |
| 2001 | Yuvaraja[Actor] |
| 2000 | Deveeri[Actor] |
| 2000 | Maya Bazar[Actor] |
| 1997 | Chikka[Actor] |
| 1997 | Ee Hrudaya Ninagagi[Actor] |
| 1997 | Halliyadarenu Shiva[Actor] |
| 1997 | Maduve[Actor] |
| 1997 | Nee Mudida Mallige[Actor] |
| 1997 | Nodu Baa Nammoora[Actor] |
| 1997 | Thayi Kotta Seere[Actor] |
| 1996 | Minugu Thare[Actor] |
| 1995 | Anuraga Sangama[Actor] |
| 1995 | Kona Eedaithe[Actor] |
| 1995 | Mruthyu Bandhana[Actor] |
| 1995 | Ravitheja[Actor] |
| 1993 | Shhh![Actor(Kumar),Producer] |