► Watch Movie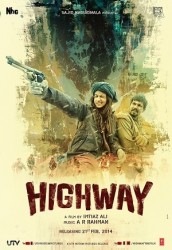 Highway
(हाइवे)
21st February 2014- Adventure, Drama, Romance
A young city girl, full of life, is on the highway at night, with her fiancé. Suddenly, her life changes when she is abducted by a group of rustic criminals and her life will never be the same again...
..
Highway: Pictures, Posters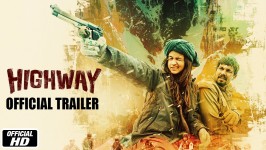 Highway 2014 hindi film poster 1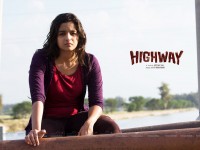 Highway 2014 hindi film poster 2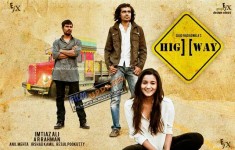 Highway 2014 hindi film poster 3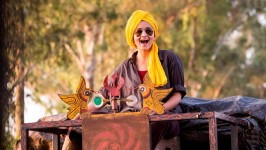 Highway 2014 hindi film poster 4
Highway: Videos/ Trailers

Highway 2014 film - Official Trailer, Alia Bhatt, Randeep Hooda, Imtiaz Ali
Movie Cast
[
Top ⇑
]
Movie Details
[
Top ⇑
]
Movie Name
Highway
Original Language Name
हाइवे
Year
2014
Release Date
21st February 2014
Languages
Hindi, English
Storyline
A young city girl, full of life, is on the highway at night, with her fiancé. Suddenly, her life changes when she is abducted by a group of rustic criminals and her life will never be the same again...
Story Summary
The story begins on the eve of the wedding of Veera Tripathi (Alia Bhatt), the daughter of a rich business tycoon. She is at a Gas Station by the highway with her fiancé when she is abducted. The gang who kidnaps her panics when they find out that her father has links in the government. However, Mahabir Bhati (Randeep Hooda), one of her abductors, is willing to do whatever it takes to see this through. They continuously move to different cities, to avoid being tracked by police. As the days go by, Veera finds peace in her bondage to the point that she confides in him of her troubled childhood. Her fear of abduction is taken over by a sense of freedom.

At one point while crossing a check post, the police forcefully search the truck, but Veera, surprisingly even to herself, hides. Veera confesses to Mahabir about her home where her uncle molested her, a fact which was hushed up by her mother. She concludes that she loves the journey and doesn't want to go back to her life. Mahabir can't help but care for Veera and his anger fades slowly, and he decides to let her go. Veera refuses and insists on staying with Mahabir. They both take shelter in a hilltop house. The following morning, a shootout starts as police has tracked them down. Mahabir is shot dead on the spot, while a shocked Veera is returned to her parents. Disturbed by the incident, Veera tells her family the truth about her abusive uncle and her desire of not living with them anymore. She leaves the house and goes to live in the mountains. She gets a job in a factory there, buys a house and lives there in solitary forever. The film ends by Veera looking at the mountains then looking at the sky and closes her eyes thinking about Mahabir.
Run Time
133 Mins
Movie Budget
INR 294198615
Gross Income
INR 463206330
Movie Crew
[
Top ⇑
]
| | |
| --- | --- |
| Writer (story) | Imtiaz Ali |
| Producer | Imtiaz Ali, Sajid Nadiadwala |
| Executive Producer | Rajesh Sharma |
| Production Company | Window Seat Films |
| Distribution Company | UTV Motion Pictures |
| Cinematography | Anil Mehta |
| Film Editing | Aarti Bajaj |
| Assistant Director | Abhishek Roy Sanyal |
| Art Director | Manini Mishra, Pronita Pal(uncredited) |
| Production Design | Sumit Basu |
| Musician | A. R. Rahman |
| Costume Design | Aki Narula |
| casting | Mukesh Chhabra |
| sound editor | Arunav Dutta, Vijay Kumar |
| sound designer | Resul Pookutty, Amrit Pritam Dutta |
| visual effects supervisor | P. Mohan(Prasad EFX), Sid Jayakar |
| visual effects producer | Parag Nekunj Motani, Deepak Shrivastav |
| Casting (Associate) | Aakash Dahiya |
| line producer | Mohit Rastogi, Tarun Revoo(Delhi) |
| music programmer | Ishaan Chhabra |
| Assistant art director | Ravi Bipin Shah(uncredited) |
| assistant sound re-recording mixer | Rahul Karpe |
| Marketing Manager | Gagan Meshram(FutureWorks), Faiz Akhtar(FutureWorks) |
| adr engineer | Aravind V. Kumar |
| associate editor | Ranendu Ranjan(Rinku Singh) |
| special thanks | Saleem ur Rehman |
| sound recordist | Shalini Agarwal |
| additional effects editor | Sampath Alwar |
| assistant production mixer | Abhishruti Bezbaruah |
| dialog mixer | Subir Kumar Das |
| dialog pre-mixer | Subir Kumar Das |
| trade mixes | Subir Kumar Das |
| second assistant director | Mishra Rahul |
| additional dialogue recording mixer | Racchit Malhotra |
| asst re-recording mixer | Ashim Sonowal |
| visual effects technical director | Suhaag Hiradhar |
| paint artist | Swapnil Hirave |
| compositor | Dharmik Sanjay Mehta, Bilal I. Shaikh, Sachin Toraskar |
| compositing supervisor | Shrikanth Patil |
| 3d lighting and shader artist | Kishore Shetty |
| head of production | Kondareddy Suresh |
| first assistant camera | Sayak Bhattacharya |
| key grip | Arjun Singh Bhurji |
| still photographer | Aman Dhillon |
| best boy grip | Kapil Dubey |
| second assistant camera | Sitanshu Khamari |
| steadicam operator | Kapil Verma |
| casting assistant | Vaibhav Vishant, Mandar Gosavi |
| digital archivist | Prateek Harugoli |
| digital data manager | Prashanth Ramachandran, Rishabh Rastogi |
| sound engineer | Kevin J. Doucette |
| lyricist | Irshad Kamil |
| music mixing engineer | R. Nitish Kumar(album) |
| technologist | Mithun D'Souza |
| Distributor | Mind Blowing Films |
| grip and lighting equipment | Light n Light |
Interesting Facts and Trivia
[
Top ⇑
]
The released on over 700 screens across India; mostly in multiplexes. It started slowly with occupancy of 20–25% at the theatres but later gained momentum during evening in multiplexes in metropolitan cities like Delhi, Mumbai, Gurgaon, and Bangalore collecting INR32.5 million (US$510,000)–INR35 million (US$550,000).
The film collected Rs 1.78 crores nett ($286,495) from 81 screens in the USA, Rs 24.22 lakhs ($39,027) from 12 screens in Canada, Rs 1.49 crores (AED 881,500) in the UAE and Rs 1.10 crore (£106,581) from 49 screens in the UK Box Office in the first weekend.
In December 2012, reports emerged that Ali has cast Randeep Hooda and Alia Bhatt for his upcoming film Highway.[17] However, in February 2013 the casting was officially confirmed.
Principal photography began in early March 2013 on highways of India. Imtiaz Ali quoted, "Highway is emotionally charged, physically strenuous".
Marketing began from November 2013 wherein series of behind the scenes footages as episodes titled under the head "Highway Diaries" were released on Bollywood Hungama's production blog.
The film is based on the episode of the same name from the Zee TV anthology series Rishtey, starring Aditya Srivastava and Kartika Rane,which was also written and directed by Imtiaz Ali.
On 20 February 2014, a day prior to the film's release, the film had a special screening that was attended by Pooja Bhatt, Mahesh Bhatt, Imtiaz Ali, Shazahn Padamsee, Mukesh Bhatt, Bhushan Kumar, and Rekha at the PVR Cinemas in Mumbai.
As per previous collaboration of Ali with the composer A.R. Rahman, the latter's inclusion in the project though initially rumored was confirmed by March 2013.
The first look as a snap at the filming location featuring the director and the lead actors was released in March 2013.
The film soundtrack album is composed by A. R. Rahman. The album has nine original songs with lyrics of eight tracks penned by Irshad Kamil and remaining one by Lady Kash and Krissy.
Initially set to release on 12 December 2013, the film's release date was moved to 21 February 2014. The trailer of the film was released on 16 December 2013.
Quotes
[
Top ⇑
]
Saibal Chatterjee for NDTV gave the film 3 out of 5 and wrote, "Highway is a must watch as much for what it is as for what it isn't. It is not a typical romantic drama, nor an average love story. It is a road movie with a difference.
In an interview with The Telegraph, director Imtiaz Ali stated, "Highway has been a story that has stayed with me for 15 years. There was something in it that didn't die. Usually you lose interest in a story beyond a certain point. But with Highway, there was something very subtle, yet something very influential".
Critic Srijana Mitra Das for The Times of India gave the film 3.5 stars out of 5 and stated, "Highway is not an easy ride. But it offers fresh breezes and new sights."
Priya Joshi of Digital Spy gave it 4 (out of 5) stars: "It's exemplary filmmaking, and the hope is that audiences will take a detour from the confines of commercial Bollywood and embrace this wholly edifying experience. Highway' will move you in ways you would have never expected."
Similar/ Related Movies
[
Top ⇑
]
a 2014 movie by Rajkumar Hirani
Actors & Actresses: Aamir Khan, Anushka Sharma, Sushant Singh Rajput
Science fiction, Drama, Comedy
a 1975 movie by Ramesh Sippy
Actors & Actresses: Amitabh Bachchan, Dharmendra, Sanjeev Kumar
Adventure, Action
a 2014 movie by Anurag Kashyap
Actors & Actresses: Rahul Bhat, Ronit Roy, Tejaswini Kolhapure
Thriller
2014 movie by Vinil Mathew
Actors & Actresses: Sidharth Malhotra, Parineeti Chopra, Adah Sharma
Romance, Drama, Comedy
a 2014 movie by Saad Khan
Actors & Actresses: Gulshan Grover, Abhinav Pandey, Kanika Batra
Thriller, Drama, Crime
a 2014 movie by Divya Khosla
Actors & Actresses: Himansh Kohli, Vivek Bhatnagar, Nicole Faria
Romance, Adventure
a 2014 movie by Ashim Ahluwalia
Actors & Actresses: Nawazuddin Siddiqui, Niharika Singh, Anil George
Thriller, Romance, Drama
a 2014 movie by Devika Bhagat
Actors & Actresses: Abhay Deol, Preeti Desai, Lillete Dubey
Romance, Drama, Comedy
2014 movie by Jay Prakkash
Actors & Actresses: Prashant Narayanan, Arif Zakaria, Mahi Khanduri
Thriller, Romance, Drama
a 2013 movie by Aditya Datt
Actors & Actresses: Paresh Rawal, Rajeev Khandelwal, Tina Desai
Thriller, Mystery, Horror