► Watch Movie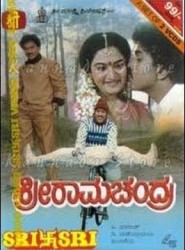 Sriramachandra
(ಶ್ರೀರಾಮಚಂದ್ರ)
1st December 1992- Comedy, Drama
A brother takes revenge from the murderers who killed his twin brother
..
Movie Cast
[
Top ⇑
]
Movie Details
[
Top ⇑
]
| | |
| --- | --- |
| Movie Name | Sriramachandra |
| Original Language Name | ಶ್ರೀರಾಮಚಂದ್ರ |
| Year | 1992 |
| Release Date | 1st December 1992 |
| Languages | Kannada |
| Storyline | A brother takes revenge from the murderers who killed his twin brother |
| Story Summary | Srirama and Chandra are born twins to Srinath and Sumithra. Over a family difference, the couple split and Srirama lives with his father in the Madikeri tea estate, while Chandra is brought up by his mother in Bangalore city. Srirama is born as an innocent and immature boy whose life revolves around his father and friend Seetha whom he intends to marry. However, with an urge over property, Srinath's manager Vajramuni hatches a successful plan to murder him and leaves behind Srirama orphaned and sole property owner. Srirama, without a knowledge in accounts, gets cheated regularly by his manager. Before dying, Srirama's father reveals the secret about his mother and twin brother staying in Bangalore. Knowing this, manager tricks a drama couple as his mother and brother and makes him believe. However, Srirama comes to know about the gang's plan and runs away to inform the police. En route he gets killed by falling off a cliff making Seetha lose her conscious and mentally unstable. The rest of the plot tells the story about how Srirama becomes a ghost and informs all the incidents to his twin brother in city and how Chandra deals with the situation. |
| Run Time | 127 Mins |
Movie Crew
[
Top ⇑
]
Interesting Facts and Trivia
[
Top ⇑
]
The film is a remake of Tamil film Kalyanaraman (1979) written by Panchu Arunachalam.
Similar/ Related Movies
[
Top ⇑
]
a 1991 movie by D Rajendra Babu
Actors & Actresses: V Ravichandran, Malashree, Lokesh
Drama, Comedy
a 1999 movie by D Rajendra Babu
Actors & Actresses: Vishnuvardhan, Ambareesh, Devaraj
Drama, Comedy
a 1995 movie by V Ravichandran
Actors & Actresses: V Ravichandran, Meena, Umashree
Drama, Comedy
a 1992 movie by Veerappa Maralavadi
Actors & Actresses: V Ravichandran, Sukanya, Lokesh
Drama
a 1993 movie by D Rajendra Babu
Actors & Actresses: V Ravichandran, Madhoo, Aruna Irani
Drama, Comedy
1994 movie by D Rajendra Babu
Actors & Actresses: Vishnuvardhan, Sithara, Srinivasamurthy
Family, Drama
a 1996 movie by D Rajendra Babu
Actors & Actresses: Vishnuvardhan, Aamani, Pankaj Dheer
Drama
a 1996 movie by V Ravichandran
Actors & Actresses: V Ravichandran, Chiranjeevi, Soundarya
Drama, Action
a 1997 movie by V Ravichandran
Actors & Actresses: V Ravichandran, Gautami Tadimalla, Meena
Romance, Drama, Comedy
a 2004 movie by V Ravichandran
Actors & Actresses: V Ravichandran, Priyanka Upendra, Mohan Shankar
Romance, Drama