► Watch Movie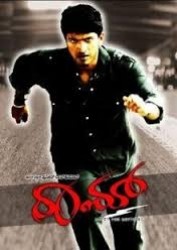 Raam
(ಮ್)
25th December 2009- Action, Drama
The story revolves around Raam (Puneeth Rajkumar) and Pooja (Priyamani). They fall in love after Raam saves her from getting married to a man she does not love. But Pooja has a problem. She needs the approval of her rich maternal uncles (Doddanna and Sharath Lohithashwa) with whom she lives. Raam has a plan. He creates two characters namely Chicago Chandrasekhar and Dollas Dinesh and pretends to be the son of the former. He uses Krishnamurthy (Rangayana Raghu), the auditor, as a pawn to win the hearts of the uncles
..
Movie Cast
[
Top ⇑
]
Movie Details
[
Top ⇑
]
| | |
| --- | --- |
| Movie Name | Raam |
| Original Language Name | ಮ್ |
| Alternative Names | Ram , |
| Year | 2009 |
| Release Date | 25th December 2009 |
| Languages | Kannada |
| Storyline | The story revolves around Raam (Puneeth Rajkumar) and Pooja (Priyamani). They fall in love after Raam saves her from getting married to a man she does not love. But Pooja has a problem. She needs the approval of her rich maternal uncles (Doddanna and Sharath Lohithashwa) with whom she lives. Raam has a plan. He creates two characters namely Chicago Chandrasekhar and Dollas Dinesh and pretends to be the son of the former. He uses Krishnamurthy (Rangayana Raghu), the auditor, as a pawn to win the hearts of the uncles |
| Story Summary | Ram (Puneet Rajkumar), a final year B.E student studying in Bellary comes to visit his joint family in Mysore in the vacation. His cousin's marriage is fixed. But his cousin loves another NRI Boy (Chethan Kumar). Knowing this Raam helps his cousin to get her married to her lover. His uncle gets angry and throws him out of the house. He goes back to his university. He sees a girl (Priyamani) and falls in love at first sight. His friend gets depressed on losing his lady love as her parents disapproved their marriage and fixed her marriage with another boy. Ram decides to bring her and get her married to her friend. He goes to R.R. Kalyana Mantapa kidnaps the bride unconscious and brings her. And later gets to know that he has kidnapped the wrong bride. When Ram saw the girl he becomes happy for it was the girl Pooja (Priyamani) he loved. When she gained conscious she is extremely happy as she did not wanted to get married. She forces Ram and his Friends to leave her to the Bus stand. To escape from the goon Ram and pooja gets lost in the forest. They find the way out of the forest and leaves her to the Bus Stand where he meets his friend. They leave Pooja and carry on. She calls her friend and gets to know that it takes 15 days for her visa to get ready. She is depressed. Some goons follow her. She runs. Ram and his friend rescue her. He tells her to stay in his house by lying to them that she is an orphan and Shastri who is Ram's family friend brought her up in his ashrama. She tells the same to Ram's family. Later Ram apologises to his uncle and comes back. Love blossoms between them. Elders decides to get them married. They take her to Shastri's ashrama to talk about the marriage proposal with him. While some Men take her away in spite of being protected by Ram's family members. Later Ram tells the truth about what was going on. They decide to help Pooja. The people who take Pooja away are attacked by some other men. The other Man take her away. Raam beats him from his back and he is unconscious. She tells him her story. Pooja's father's 2 sisters were married to Pooja's mother's brothers. The 2 brothers get separated due to a property fight. And Pooja grows up in America And she is the sole heiress of 100 crores. Her parents die in an accident. Then she comes to India to live with her uncles. But come to know that the 2 brothers are separated. The 2 brothers want to get their sons married to Pooja for her money. Both fight for this. By that time Ram had kidnapped her from marriage hall. After knowing this Ram promises her that he will marry her in the presence of her uncles without violence using his brain. He joins her uncles house as an accountant. Ram's uncle and aunt comes in disguise as Chicago Chandrashekar and his wife and asks for Pooja's Uncle's son for their nonexistent daughter. They tells him that they own 150 crores. Knowing this Pooja's uncle leaves Pooja for his brother's son. While Ram's parents come and in disguise as Dollar Dinesh who is Chicago Chandrashekar's brother and asks for Pooja's second uncle's son for their nonexistent daughter. Pooja's second uncle agrees. Ram's last uncle comes as Swiss Bank manager and lies that Pooja's father had taken a loan of 150 crore. Pooja's uncles decide to get her married to Ram as he had no money. They get her married to Ram in Grand manner. After the marriage they come to know the truth and regret their mistake and ask Pooja for forgiveness. Her uncles unite and bless the newly married couple and thank Ram and his family for teaching them a lesson and send Pooja with Ram and his family to Mysore. |
| Run Time | 149 Mins |
Movie Crew
[
Top ⇑
]
| | |
| --- | --- |
| Writer (Screenplay) | K Madesh |
| Music Director | V Harikrishna |
| Producer | Aditya Babu |
| Cinematography | A V Krishnakumar |
| Writer (Lyrics) | Yogaraj Bhat, Kaviraj, V Nagendra Prasad |
| Writer (Dialogue) | M S Ramesh |
| Film Editing | Deepu S Kumar, T Shashikumar |
| Assistant Director | M V Prakash, Nagireddy, Vasu, Mohan Bhatkala, Lakshmeesha, Prasad, Arasu Anthare |
| Art Director | Mohan B Kere |
| Choreography | Nixon, Imran Sardhariya, Suchithra |
| Makeup | C V Dinesh(Puneeth Rajkumar), Kumar |
| Playback Singer | Puneeth Rajkumar, Suri, B K Sowmya, Sonu Nigam, Karthikeyan, Karthik, Nanditha, Tippu, Suresh Iyer, Megha, Udit Narayan |
| Production Manager | S Somashekhar, K S Champakadhama Babu, Gagan Murthy |
| Costume | Nagalakshman Rao, Anjaneya Rao(Puneeth Rajkumar) |
| Stills | Badari Prasad |
| Publicity Design | Kumar |
| Director (Associate) | Suresh Goswamy |
| Production (Banner) | Adithya Arts MCL |
| Stunts | King Palaniraj, Ravivarma |
| Sound Recording (Dialogues) | Akash Audio Video Pvt. Ltd |
| Public Relations | Sudheendra Venkatesh |
| Dubbing Artist | Ravindra, Manju, Deepu, Shivamurthy, Mahesh, Asha |
| sound effects editor | Rajan |
| DTS | Sathish |
Interesting Facts and Trivia
[
Top ⇑
]
It is the remake of Ready, a 2008 Telugu film
The movie was dubbed into Hindi as "Aaj Ka Naya Ready".
The film grossed 18 crores all over Karnataka. It completed 25 weeks.
Similar/ Related Movies
[
Top ⇑
]
a 2010 movie by Duniya Soori
Actors & Actresses: M S Umesh, Sumithra, Honnavalli Krishna
Drama, Action
a 2007 movie by K Madesh
Actors & Actresses: Darshan Thoogudeep, Navya Nair, Master Hirannaiah
Drama, Action
a 2008 movie by B S Shahuraj Sindhe
Actors & Actresses: Darshan Thoogudeep, Ananth Nag, Meera Chopra
Drama
a 2010 movie by M D Sridhar
Actors & Actresses: Darshan Thoogudeep, Pranitha Subhash, Devaraj
Romance, Mystery, Drama
a 2011 movie by R Raghuraj
Actors & Actresses: Darshan Thoogudeep, Shivaji Prabhu, Navya Nair
Drama, Action
a 2011 movie by Harish Raj
Actors & Actresses: Harish Raj, Mallika Kapoor, Nikita Thukral
Drama, Crime, Action
a 2011 movie by M R Dharani
Actors & Actresses: Yogesh, Prakash Raj, Aindrita Ray
Romance, Drama, Comedy
a 2011 movie by K Madesh
Actors & Actresses: Anjanappa, Sudha Belawadi, Mukhesh
Drama, Comedy
a 2011 movie by Yogaraj Bhat
Actors & Actresses: Puneeth Rajkumar, Aindrita Ray, Deepa Sannidhi
Romance, Philosophical, Drama
a 2012 movie by Duniya Soori
Actors & Actresses: Puneeth Rajkumar, Priyamani, Nidhi Subbaiah
Drama, Action