► Watch Movie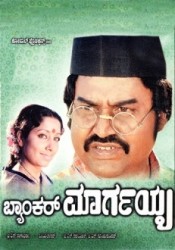 Banker Margayya
(ಬ್ಯಾಂಕರ್ ಮಾರ್ಗಯ್ಯ)
30th April 1983- Drama, Family, Philosophical
Adventures of a Crooked banker who tries to make money any which way possible
..
Banker Margayya: Pictures, Posters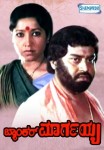 Banker margayya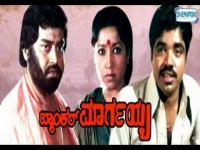 Banker margayya movie poster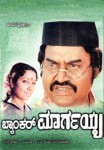 Banker margayya poster
Movie Cast
[
Top ⇑
]
Movie Details
[
Top ⇑
]
Movie Name
Banker Margayya
Original Language Name
ಬ್ಯಾಂಕರ್ ಮಾರ್ಗಯ್ಯ
Alternative Names
Banker Maargayya ,
Year
1983
Release Date
30th April 1983
Languages
Kannada
Storyline
Adventures of a Crooked banker who tries to make money any which way possible
Story Summary
Margayya is a smart money-lender who, by advising villagers about the rules of borrowing money, sends corrupt bank officials running scared. By a quirk of fate he loses this upper hand. He tries odd jobs to beat poverty but it takes another quirk of fate for his life to change. As with a lot of Narayan's works, the sum total of joy and despair might end up at zero, but the experience is always up in the positives.

An ironic morality tale about an entrepreneur whose endeavors are constantly ruined by his son. Margayya (Lokesh) starts out as a moneylender sitting under a banyan tree opposite a co-operative bank, filling in forms, and offering advice to the villagers of Narayan's fictional village of Malgudi, usually on how to circumvent the bank's bureaucratic process of offering loans. His career as a banker is ruined when his son Balu (Sundar raj) throws away all the account books. Then Margayya publishes a sex manual with its author, a Dr Pal (Urs). The venture is very profitable and Margayya becomes wealthier than all the banks in the area. But Balu is the victim of the salacious book and starts visiting prostitutes. Dr Pal maneuvers to keep all the profits for himself and Margayya has to start all over again under his banyan tree, with the threatening but beloved presence of his son by his side.
Run Time
139 Mins
Movie Crew
[
Top ⇑
]
Interesting Facts and Trivia
[
Top ⇑
]
Movie is based on the Novel 'Financial Expert' by R K Narayan
movie was selected for Indian Panorama.
Similar/ Related Movies
[
Top ⇑
]
1982 movie by S R Puttanna Kanagal
Actors & Actresses: Srinath, Padma Vasanthi, Damayanthi
Thriller, Philosophical, Drama
a 1983 movie by T S Nagabharana
Actors & Actresses: Ananth Nag, Girish Karnad, Smita Patil
Thriller, Mystery, Drama
1984 movie by T S Nagabharana
Actors & Actresses: Ananth Nag, Lakshmi, Shankar Nag
Kids, Family, Drama
1980 movie by T S Nagabharana
Actors & Actresses: Vishnuvardhan, Aarathi, Bharathi Vishnuvardhan
Thriller, Mystery, Drama
a 1981 movie by T S Nagabharana
Actors & Actresses: Anand Pericharan, G K Govinda Rao, Venkataramane Gowda
Drama
1983 movie by S R Puttanna Kanagal
Actors & Actresses: Srinath, Jai jagadish, Chandrashekhar
Drama
1983 movie by N Chandrashekar Sharma
Actors & Actresses: Tiger Prabhakar, Aarathi, Chandrashekhar
Family, Drama
a 1983 movie by T S Nagabharana
Actors & Actresses: Tiger Prabhakar, Preethi, Jayamala
Romance, Drama
a 1984 movie by T S Nagabharana
Actors & Actresses: Ambareesh, Jayamala, Lokesh
Action
1988 movie by Anil Baindur
Actors & Actresses: Ananth Nag, Saritha, J V Somayajulu
Drama